Our outback town of Hughenden offers a unique experience for visitors looking to explore the beauty of the Australian wilderness. We're known for stunning landscapes, history, and unique wildlife. If you're planning on heading out to see Hughenden and outback Queensland, knowing the ideal time to visit is essential. In this article, we'll provide what you need to know about the weather, events, things to do, and driveability to Hughenden and beyond to help you plan your trip.
Weather and temperature
The weather in Hughenden is generally warm and dry throughout the year, with temperatures ranging from 15°C to 38°C.

It's no secret that Hughenden gets hot over the summer but the winter months are cooler and pleasant. If you're planning a trip, then you won't go wrong 'dropping in' anytime from April through to September. The temperatures are milder and more comfortable for outdoor activities so hiking through Porcupine Gorge and taking a dip will give you the invigoration you're after without worrying about the heat. It's during the summer months of December to March that temperatures can soar up to 38'C, meaning any outdoor activities need to be planned for early morning before lunchtime. Afternoons and evenings remain hot until around 8 pm. We also get more rain this time of year, which can cause the closure of dirt roads for a few days as the soil dries out. This can catch many uninformed travellers out when planning drive routes.
What events are on in the Outback?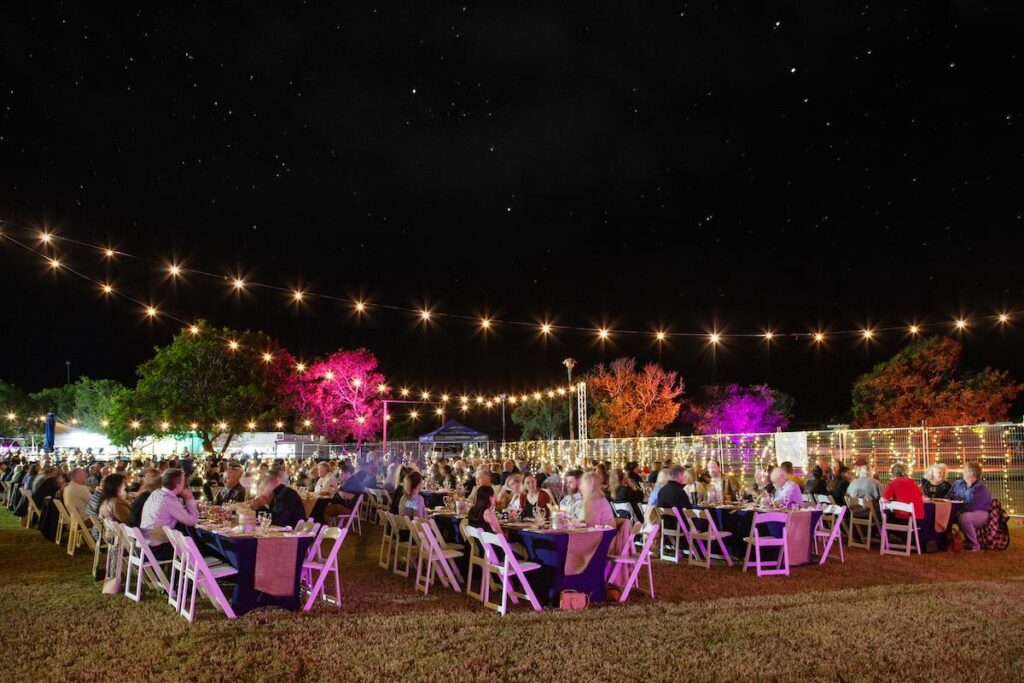 Hughenden offers a range of exciting events throughout the year. The inaugural Festival of Outback Skies was a huge success and is part of a season of other events across the Outback that make an extended trip worth the time. The Julia Creek Dirt 'n' Dust Festival, the Richmond Field and Races and much, much more all occur in the cooler months, so if you're road-tripping and exploring our region and our neighbours, then you can align your journey with some amazing festivals and events.
But Hughenden also offers a smörgåsbord of other events. You can join us for the Hughenden Show, held in June, which showcases the region's agriculture, livestock, and local produce. If you like horse racing, try the Kooroorinya races. Join us for one of our regular Campdrafts, the Rugby 7's and a plethora of great events that celebrate our country and way of life. If you're interested in seeing what events are on, make sure to head to our Upcoming Events page – here. 
What else to do at the Outback?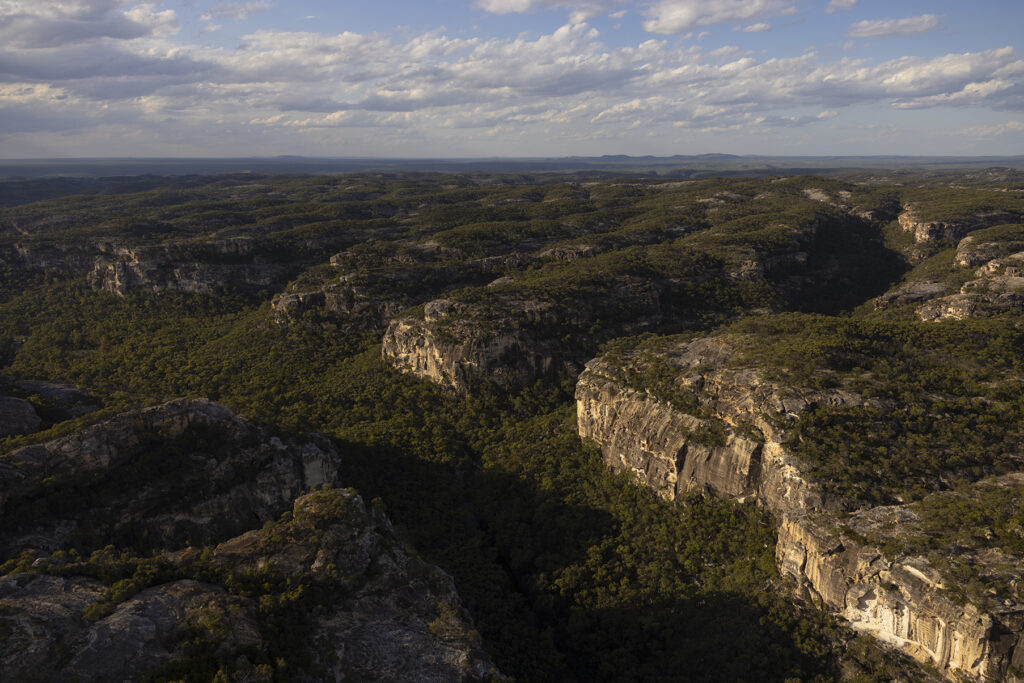 Hughenden is home to some of the most stunning natural attractions in the outback, including Porcupine Gorge National Park, White Mountains National Park, Blackbraes National Park, Kooroorinya Falls Nature Reserve, Moorrinya National Park and Mount Walker. Each destination features rugged terrain, diverse wildlife and a unique biodiversity that changes dramatically from one place to another.
The town also offers a range of activities for outdoor enthusiasts, including hiking, camping, fishing, and bird-watching. For those interested in history and culture, Hughenden has several fascinating sites to explore, including the Flinders Discovery Centre, which showcases the region's unique geology, palaeontology, and cultural history. The town is also home to the famous Muttaburrasaurus, a life-sized replica of the dinosaur that roamed the area millions of years ago.
Special Mention: The Australian Dinosaur Trail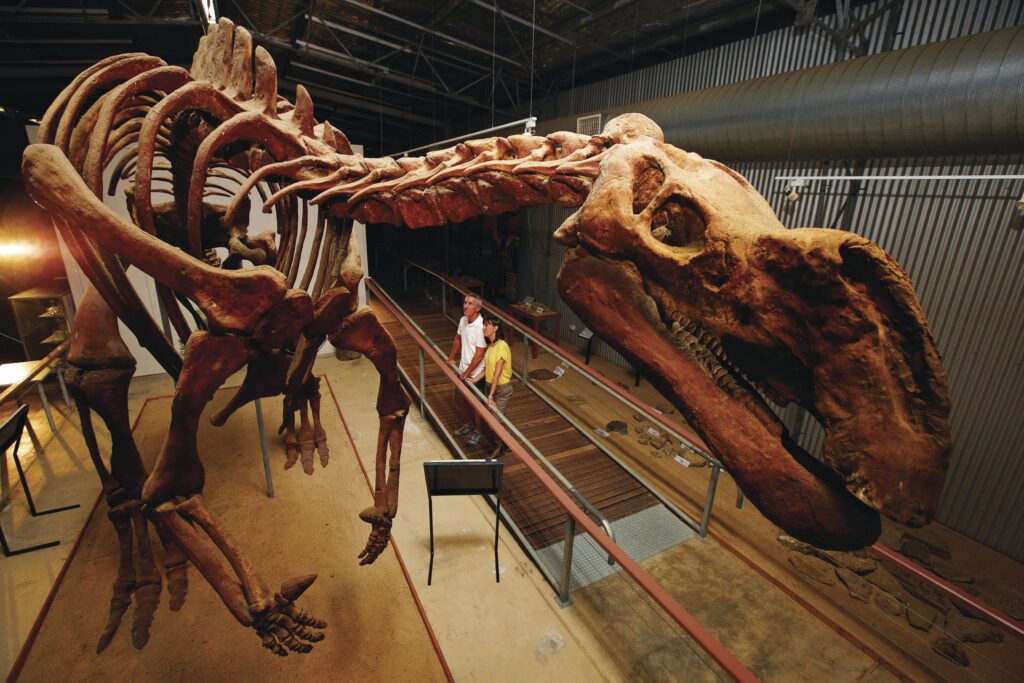 The Australian Dinosaur Trail is a unique journey that takes visitors through the spectacular natural landscapes of Australia, while also giving them a chance to explore the prehistoric world of dinosaurs. Proudly, we're one of the key destinations on this trail.
Our rich geological and paleontological history attracts thousands of dinosaur enthusiasts each year. Be sure to drop into the Flinders Discovery Centre and say "hi" to our Muttaburrasaurus Langdoni, a large plant-eating dinosaur that roamed the area around 110 million years ago. The fossilised remains of this dinosaur were discovered in 1963, and they have since become an important part of Australia's paleontological history – even becoming Queensland's fossil emblem in 2022.
In addition to the Muttaburrasaurus, there are several other dinosaur fossil sites in the region, including Richmond's Koronosaurus Korner and Winton's Age of Dinosaurs, which feature the fossils of a range of dinosaurs.
Driveability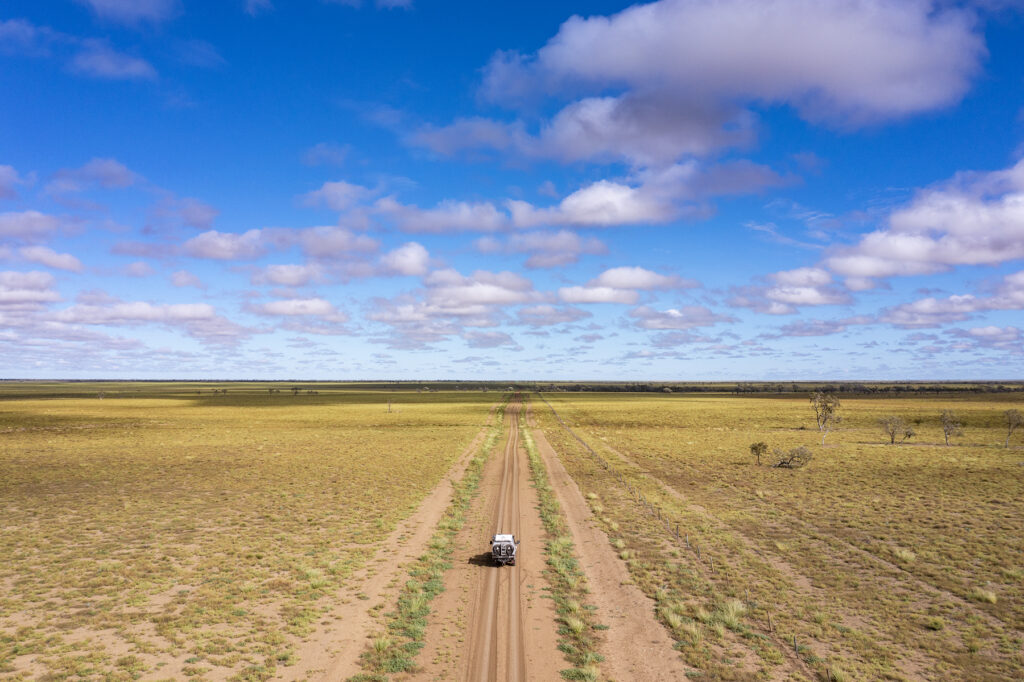 Hughenden is located approximately 400 km west of Townsville and 500 km east of Mount Isa. The town is easily accessible by road and is located on the Overlander's Way, a popular tourist route that connects Townsville and Mount Isa. The roads leading to Hughenden are generally in good condition, but it's important to check for any road closures or hazards, particularly during the wet season.
As always, you should be suitably prepared for long drives; plenty of fuel, supplies, long-range phone reception and more to ensure your journey is hassle-free. If you do get into any trouble we have a bunch of friendly mechanical businesses that can get you out of a tight spot 24/7 – READ THE ARTICLE HERE.
See you soon
No matter when you come to Hughenden you'll be greeted with country hospitality, a warm smile and a good yarn. Whether you're here for an event, passing through or taking your time and taking it ALL in. 'Hughie' should be a part of any Outback Queensland adventure.
See you soon
Back to all News