No matter how you cut it, getting to Hughenden and exploring its many gems requires hours on the road. Making sure your vehicle is up to standard and ready for the miles is something that you are no doubt all over. However, things happen, mechanical repairs are needed and your time away is valuable. When things do go wrong it's comforting to know that your vehicle has capable hands close by and that you are not going to have to spend days waiting for parts.
Hughenden, this town of crossroads, is well provisioned with parts, mechanics and extras to get you back on the road and on your way.
So, if you're planning a trip, heading across Overlander's way, following the dinosaur trail or simply taking a meander through our great Queensland outback – Hughenden will keep you on the road.
With that in mind, the below shops, services and 'Hughie' locals are standing by ready to help get you where you need to go.
Who can help and where to find them?
Hughenden Tyre Centre – Lance Butcher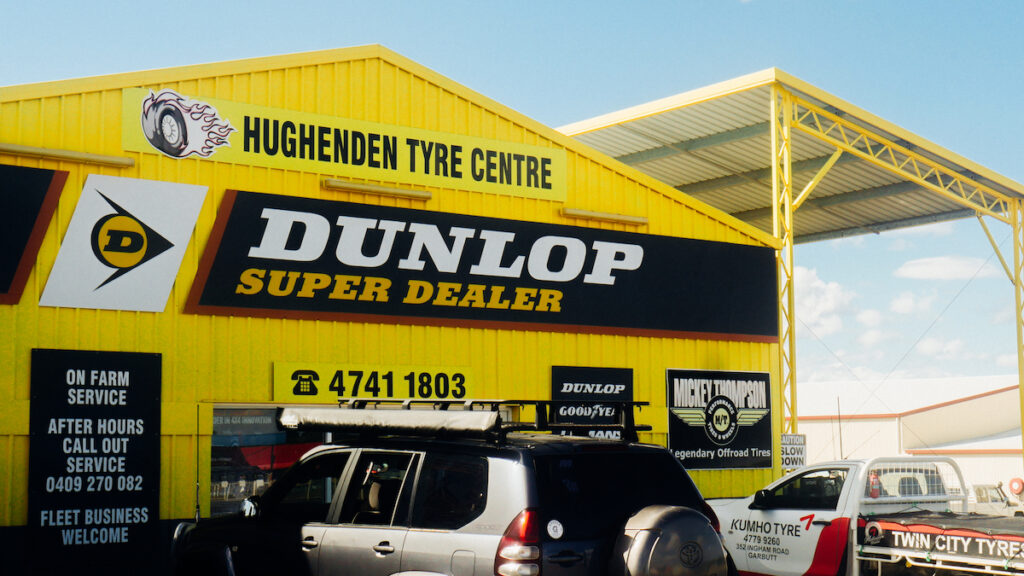 Lance Butcher and his team are your 'go-to' in case you need parts; tyres, wheels, belts, filters and more. The team has everything you need to stay on the road longer without burning any precious holiday time with painful fixes and missing parts. Best of all they can look after your caravan and RV too. Whether that's suspension, general repairs, balancing or something else, simply drop in and they'll sort you out.
Location: 5 Richmond Hill Road Hughenden Queensland 4821
Phone: 07 4741 1803
Hughenden Freight and Industrial/ Flinders Diesel Service – Tim McNamara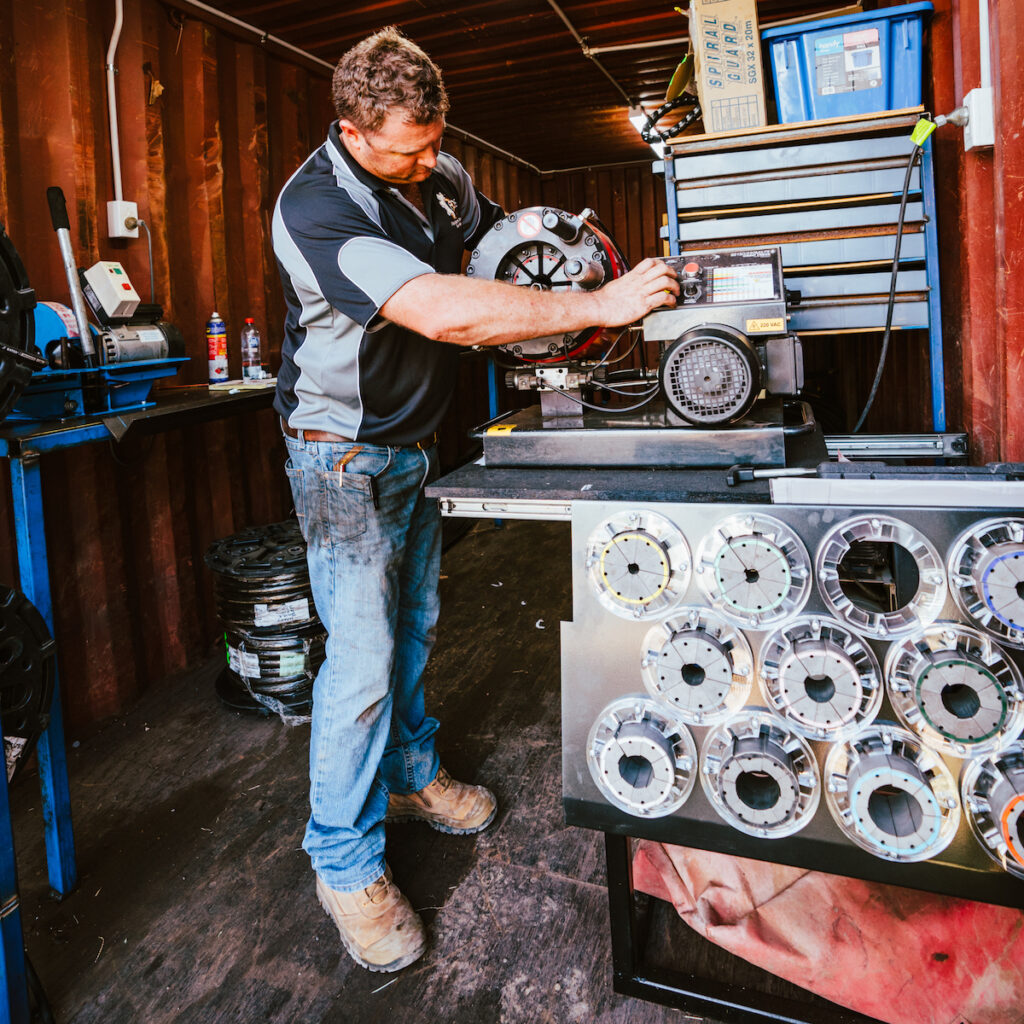 "Fully mobile mechanical and can travel to you." That's a reassuring service that Flinders Diesel Service offers. In the outback when the miles add up and the unexpected can leave you stranded on the side of the road, knowing that a mobile mechanic is on their way to set you right, is comforting in the least. Tim McNamara is a Hughenden local and avid supporter of the community, if you're in town or need help with your vehicle these are the guys to call. They stock a huge range of filters and parts, plus they can service your car and air-conditioning (trust us that's a good one to have).
Location: 4 Richmond Hill Drive Hughenden, QLD, Australia 4821
Phone: (07) 4741 0128
Westec Electrical – Kate Cusak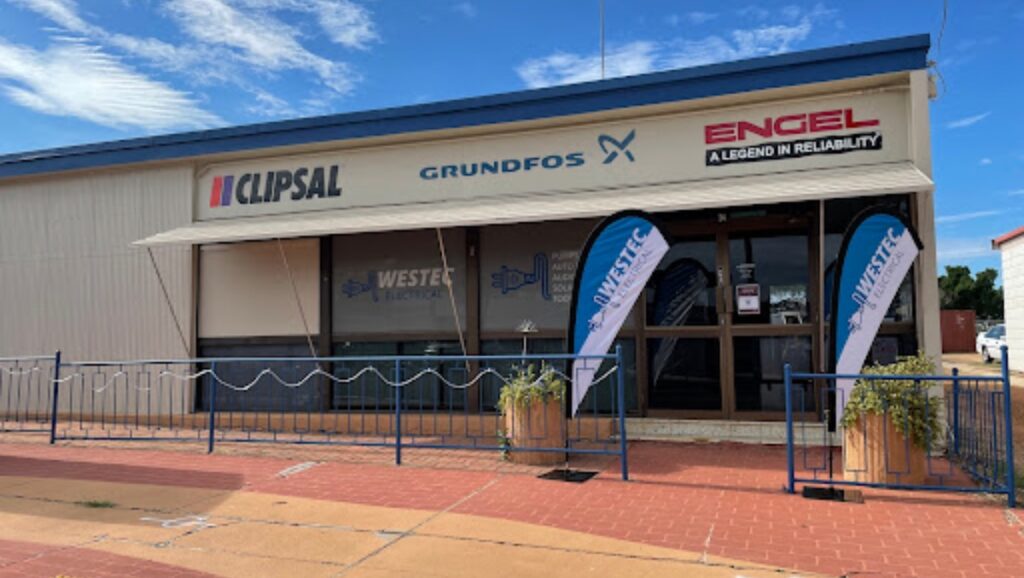 UHF radios, dash cams, Engel fridges and freezers, lights and the myriad of electrical knick-knacks that make any long time on the road 'extra comfortable' can all be found at Westec Electrical. Kate and her husband opened the doors of Westec Electrical in 2014 and have been busy helping travellers and locals alike ever since. Travelling to, from or through Hughenden and need something to make your trip truly comfortable? Chances are that you will find the 'very' thing at Westec electrical.
Location: 24 Brodie St, Hughenden QLD 4821
Phone: (07) 4741 1144
Hughenden is a town of crossroads, so we're good for road fixes!
Hughenden lies at an intersection, crisscrossed by five roads; the A6 Flinders Highway, the Hughenden-Muttaburra road and the Kennedy Developmental road. These roads are pivotal for a bunch of reasons not just for Outback tourism but also for the transport of goods. The trucking industry plays a vital role in getting any number of things delivered, whether that's bananas, coffee or potatoes from the Atherton tablelands or Mitchell grass-fed cattle from Hughenden. For tourism and travellers, the five roads connect some of the best outback Queensland experiences to each other. Famous drives like Overlanders Way, which follows the old cattle drovers' path, travelling from the Northern Territory to the coastline. Or the Australian Dinosaur Trail, a 5-day trip that unearths Australia's prehistoric past.
Hughenden lies at a junction for all these paths and adventures; all roads 'out here' pass through Hughenden. Naturally, we're ready and good to go for all your mechanical needs. If by chance the part needs to get shipped in, you'll have to enjoy the town overnight. If that's where you have found yourself, we think it's a great town to explore. You can see what's on offer – HERE
We are well provisioned to keep you on the road with a full range of parts and labour to make sure you can keep exploring our beautiful outback area. Plus there's the added reassurance that if by slim chance we don't have the part it's at worst, overnight delivery from Townsville away.

Looking for all the services and businesses if you're visiting or passing through? Learn more.
Back to all News