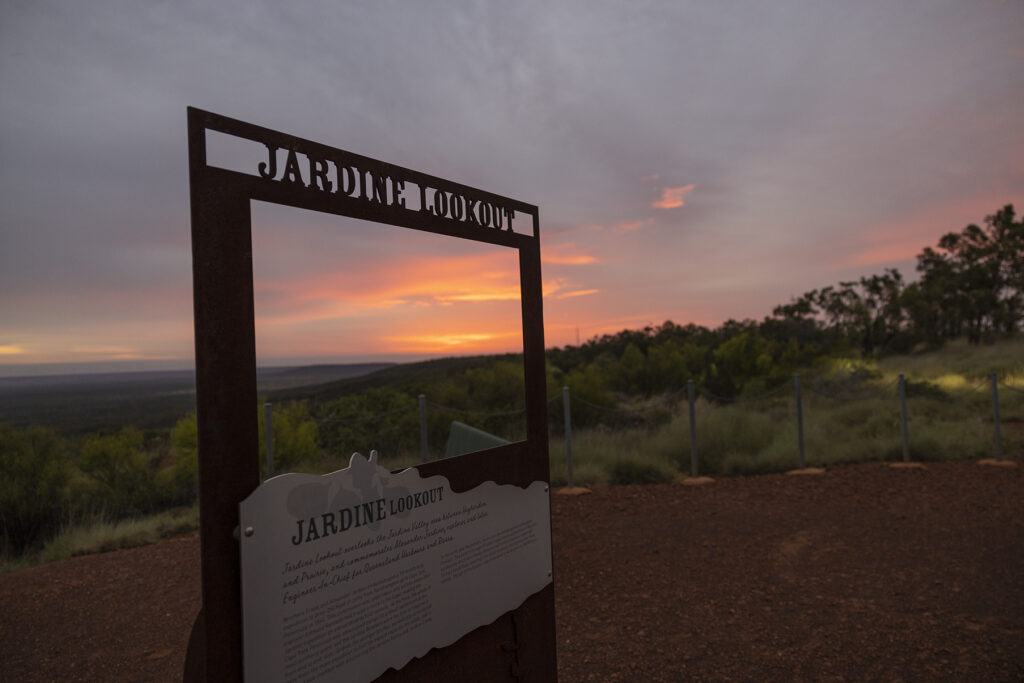 To get to Mount Walker head off towards Townsville and turn off onto the Muttaburra Road, travel 8km to signs which will direct you to the right taking you up the side of the Mountain. When traveling up the side of the mountain please beware of any fallen rocks, and stay within the fenced area as beyond this is private property.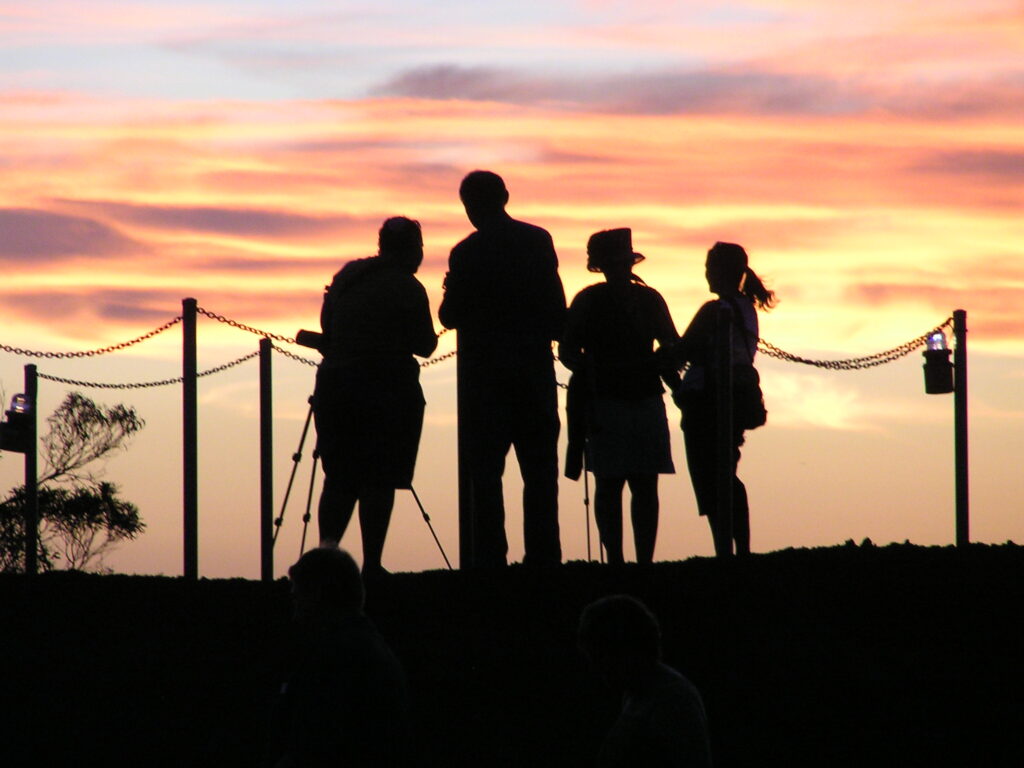 The six lookouts are marked with signs, first is Reay Lookout, this give you the view of the open sparse Mitchell downs area with Reay Station homestead in the distance, which is 35km south of Hughenden.
A little further along is the Jardine Lookout, overlooking the Jardine Valley area between Hughenden and Prairie. At night lights seen from this area are travelers along the Flinders Highway.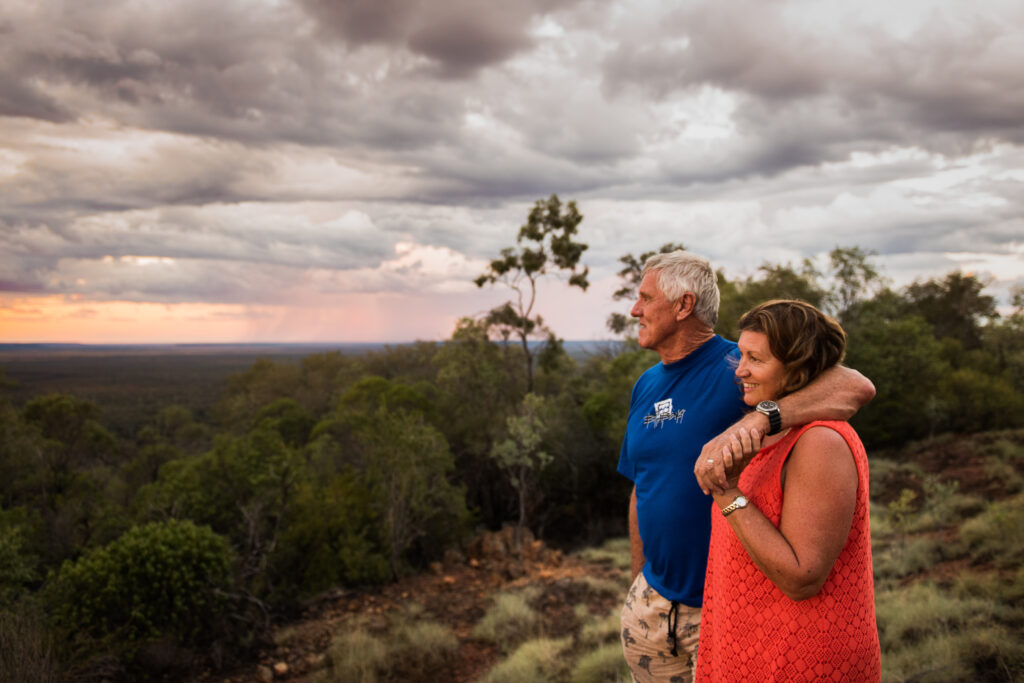 At night the lights of Hughenden come to life at the Hughenden lookout, making a scenic sprawl of lights across the horizon.
Sunset is best enjoyed at the Sunset lookout (check at the Flinders Discovery Centre for sunset times) and is a great opportunity for photographers. In winter the night skies colour to a purple pink haze and in summer a blazing red / orange sunsets over the still horizon.