If you're visiting Hughenden, chances are that you'll be driving. You may be here to visit the Australian Dinosaur Trail, one of our National Parks or enjoy the Festival of Outback Skies. Whatever your purpose, you may not be aware of the amazing tourist drives in the region. We actually have three of them, all with their own unique landscape features. From jumps ups to breathtaking valleys and expanse plains, the drives will take you off the highways and give you a glimpse of rural life in the outback. As the roads go through private property, you will need a gatekeeper (usually reserved for the passenger, or kids in the back), to open and close the gates as you pass through properties.
If you are lucky you may even witness a mob of cattle being mustered to the yards. You will need a four-wheel drive or an all-wheel drive with high clearance to drive on these roads as they are dirt and will be inaccessible after recent rain due to the soft nature of the black soil when wet. Be sure to pack your camera or drone and enjoy the scenery!
Basalt Byway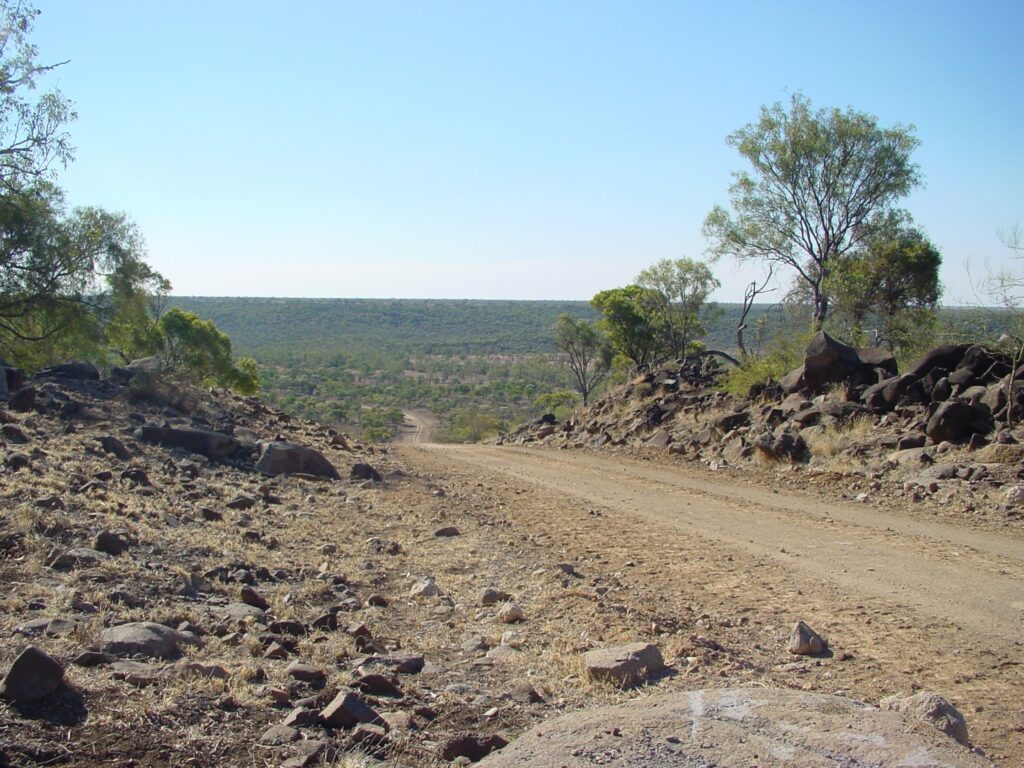 Explore some of the most breathtaking scenery in the Hughenden area, with a journey on the Basalt Byway. This unforgettable drive exposes you to the stunning, earthy hues of the Queensland outback, as you wind through rolling hills and past towering rock formations sculpted out of black basalt cliffs – from which the byway gets its name. Along the way, keep an eye out for an array of wildlife, including kangaroos, wallabies, and a diverse variety of bird species, while marvelling at the vibrant hues of the outback soils. The well-maintained road offers ample opportunities to pause, stretch your legs, and take in magnificent vistas. A trip along the Basalt Byway is an absolute must for any traveller to Hughenden. You will drive through around 3-4 gates on this trip as you pass through properties, so please leave gates the way you found them.
Time: Approximately 99 kms/1 hour 20 minutes
Road Type: Unsealed
Accessibility: 4WD only
Mobile coverage: Limited
Flinders River Byway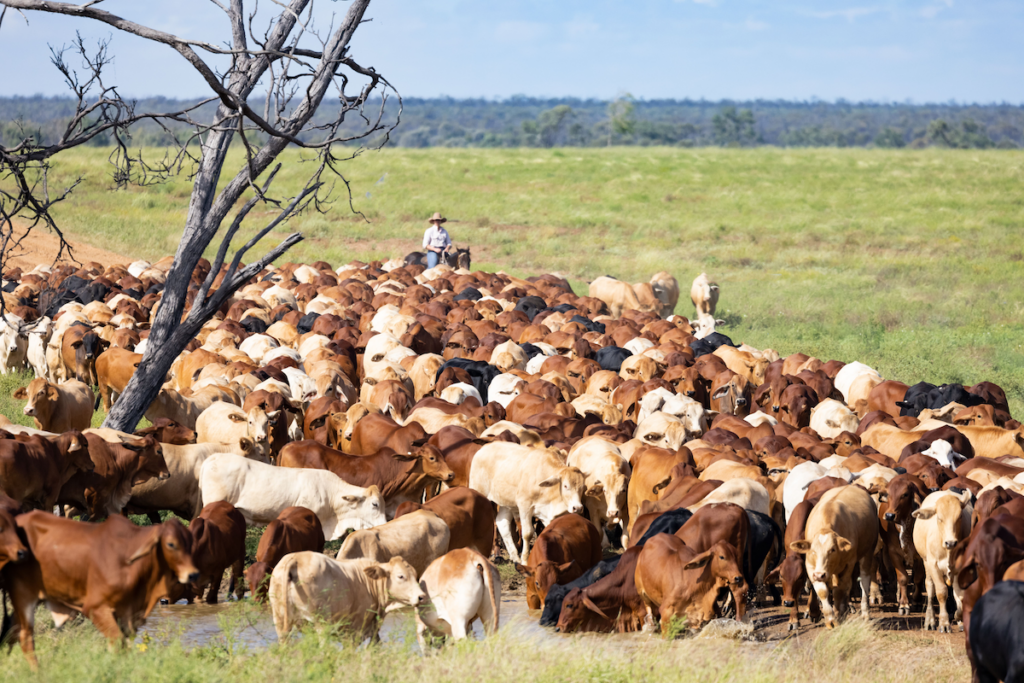 Discover a truly captivating road trip experience just north of Hughenden with the Flinders River Byway. This scenic loop journey commences from the Kennedy Developmental Road and takes you on a fascinating trip to the quaint and historic town of Prairie. One of the top attractions of this route is the Flinders River crossing, offering awe-inspiring panoramas of the river and its stunning surroundings.
As you travel along the Flinders River Byway, you'll encounter a fantastic range of landscapes that transform before your eyes, from vast, open plains to verdant hills covered in vegetation. Make the most of your adventure by stopping at picturesque lookout points along the way, where you can take in the breathtaking views of this rugged and remote area.
Whether you're a nature lover, photography enthusiast, or simply seeking a leisurely road trip, the Flinders River Byway is a must-see route for all visitors.
Time/Distance: approximately 104kms/1hour 30minutes
Road Type: Unsealed
Accessibility: 4WD access only
Mobile coverage: Limited
Eromanga Sea Byway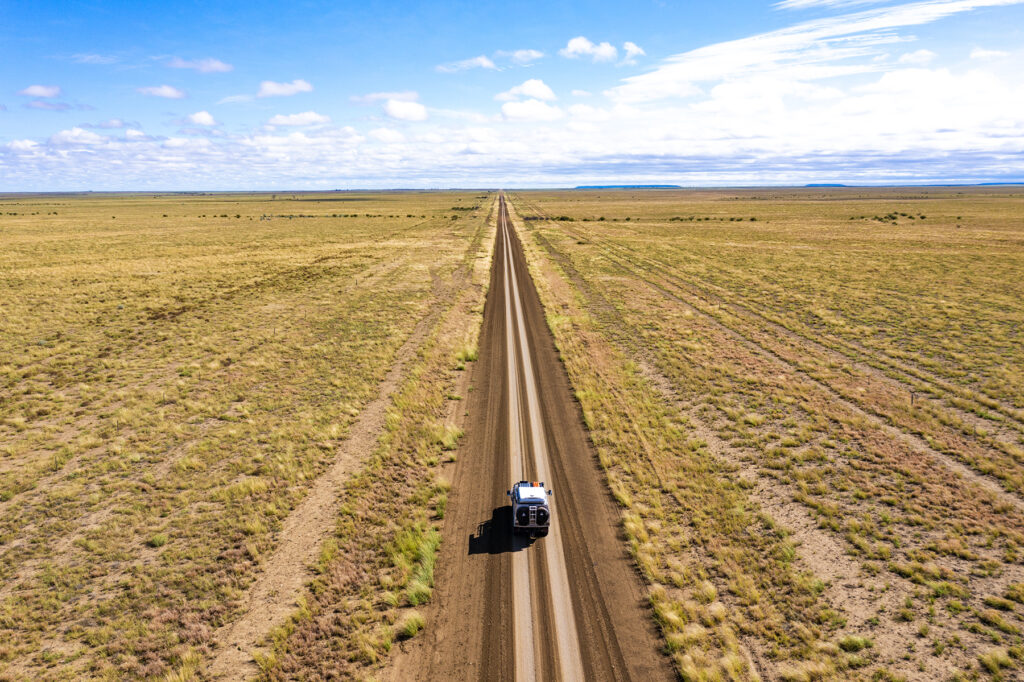 The scenic drive mentioned takes you through a variety of landscapes, including black soil downs, rolling Mitchell Grass plains, and desert uplands. These different landscapes provide visitors with an opportunity to experience the diverse natural beauty of the Hughenden region.
In addition to the stunning scenery, there's a rich geological history literally just under the surface. About 110 million years ago, the region was covered by a shallow sea that was much different from the arid landscape that we see today. During this time, a variety of marine creatures lived in the sea, leaving behind fossils that can still be seen today.
Hughenden is home to some of the most beautiful and complete fossils from this period, including spectacular marine creatures that thrived in the cold sea. These fossils provide an important glimpse into the history of the region and are a fascinating attraction for those interested in our region's prehistoric past and geology. Be sure to head to the Flinders Discovery Centre to see our fossils, and our full-scale Muttaburrasaurus and learn more about our prehistoric past.
Time/ Distance: Approximately 158kms/ 2 hours 10 minutes
Road Type: Unsealed
Accessibility: 4WD only
Mobile coverage: Limited
Come for a drive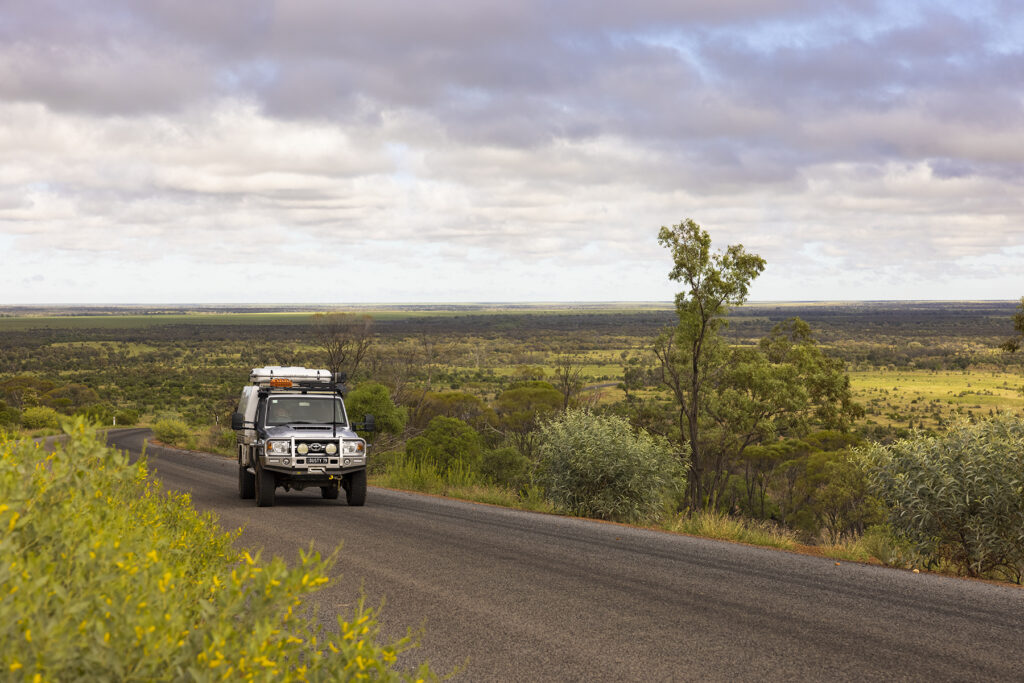 Driving is part of the Hughenden adventure. Our roads and drives offer a chance to encounter the diverse landscape of the region for yourself. Whether you are looking for an authentic outback experience, enjoy hiking, and bird watching, or are interested in Australian heritage, Hughenden's drives offer something for everyone.
If you'd like to know more about our driving adventures – make sure you reach out and say G'Day!
PS: Worried about the drive, make sure to check out our mechanical and car services – HERE.
Back to all News