Has the outback called you? Maybe you've done the dinosaur trail and stretched your legs from Richmond to Winton then up to Hughenden and taken in the breathtaking Porcupine Gorge. Maybe the sunsets lured you to Mt Walker or perhaps it was a campdraft, a race day – a country music festival? Or maybe it was simply one of the hundred things that make Hughenden and Outback Queensland worth visiting; a relaxed pace, super-friendly easy-going locals, endless horizons and all that glorious space just waiting to be explored. If you've visited us and enjoyed your time we're hoping you can help us win the 'Top Tiny Tourism Town'. Voting takes less than five minutes and it really means a lot to us.
If you're feeling up to it we'd love to get your vote. Voting closes 23rd of May – so you better vote today!
Your vote will put you into the draw to win an Apollo Motorhome Holiday!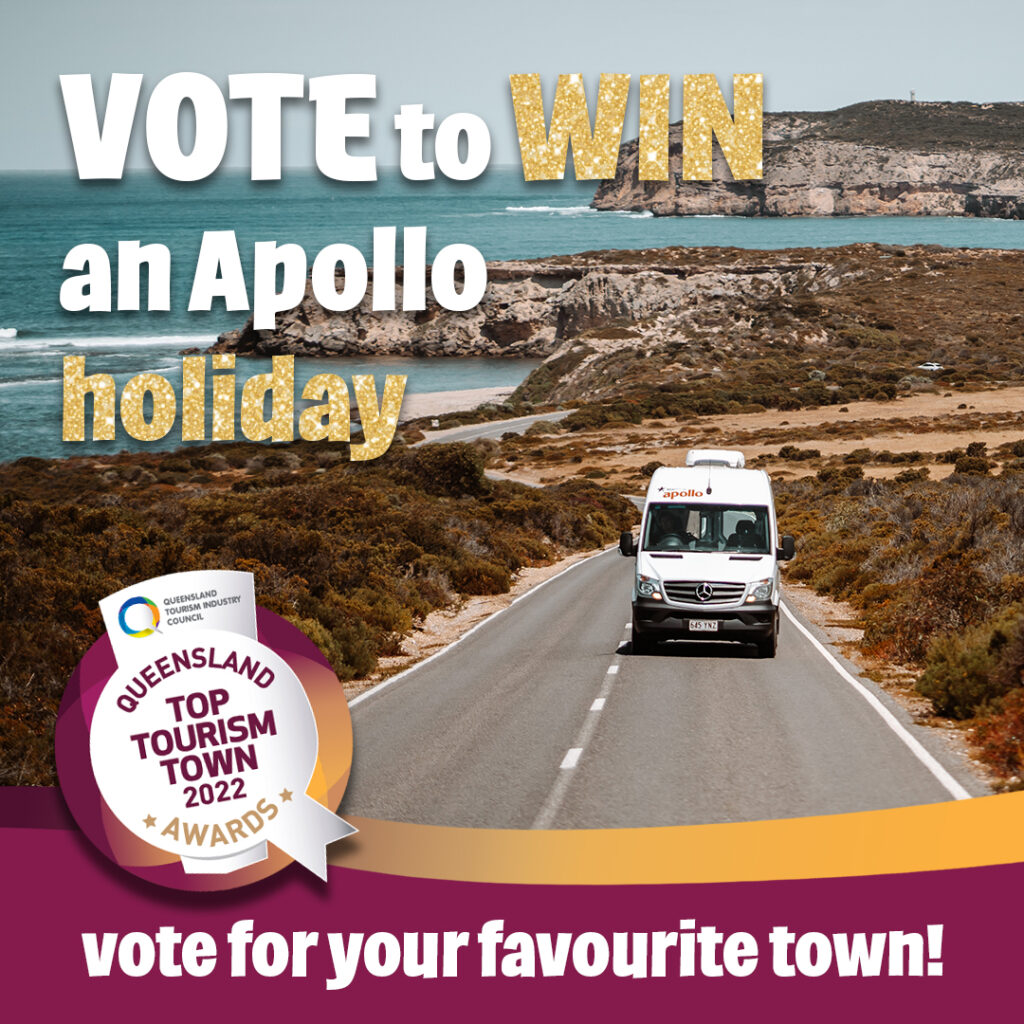 Hughenden has been nominated for a 'Top Tiny Tourism Towns' award.
With our stunning landscapes like Porcupine Gorge or White Mountains National Park just outside of town, our awesome discovery centre staffed by a team of passionate locals, the free camping and the people that make our little town great – we're humbled and thrilled to have been nominated.
About the award
The award recognises and rewards communities who collaborate with tourism operators, businesses, and the local community to make their destination the best it can be. The communities must provide an incredible guest experience, show great commitment, and promote tourism and increased visits.
So, how about it? Can you lend us five minutes and throw us a vote for 'Hughie'? In any case, we're looking forward to seeing you again soon.
Cheers
The Visit Hughenden team
Back to all News