Hughenden is a place of endless opportunity and international appeal. For a small town we have a rich tapestry of ethnicity in the community. Chinese, Indian, Greek, Swedish, Filipinos, South Africans, Germans, and Canadians to name a few, all here to have a go at a new life in Australia. In this edition of 'People of Hughenden' we thought we'd have a look at some of our international residents and say 'thank you' for being part of our thriving community.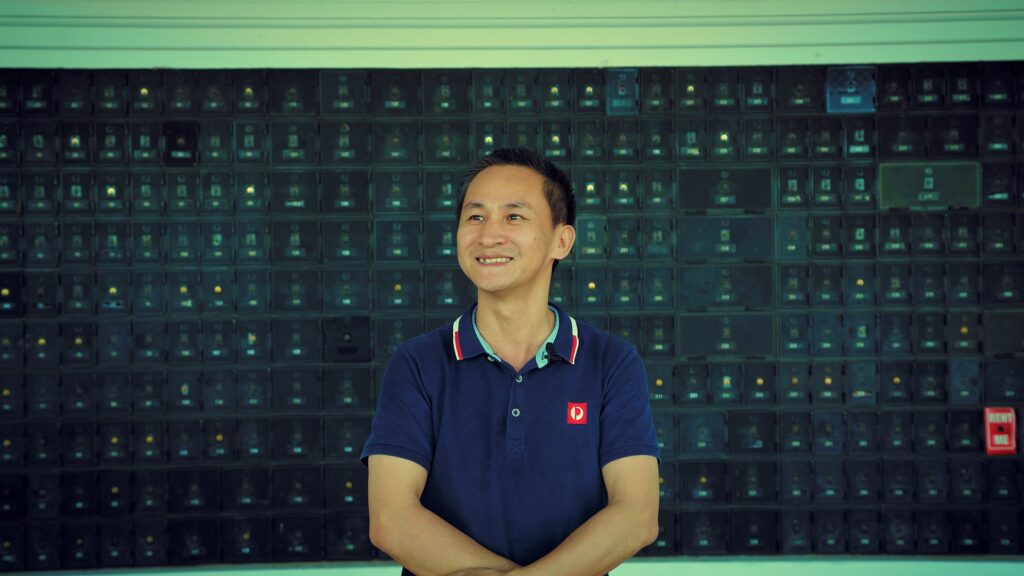 Scott Chen – Hughenden Post office
Scott hails from Quondong Southern China and has spent over 7 years in Australia. Scott's an amazing character and in all honesty a bit of a daredevil. Not a 'diving out of aeroplanes' type of daredevil more in the 'I bought a post office in regional Australia site unseen' way. Scott is friendly, open and loves to chat. The Chinese ex-pat has found a home, a business and life in Hughenden as the owner of the post office. Scott decided to take on the Hughenden Post Office in late 2020 after his broker spied a bargain. Scott literally turned up with a few scant items in a carry-all. A big challenge taking on the local postie role in a small town where everybody knows where everybody lives. Eighteen months into his ownership he is started to get to know the locals and we are grateful he has bought the business to keep our local mail service going. The Post Office is a stunning building and Scott has made it his home it's now a cornerstone of Hughenden, as any local post office is.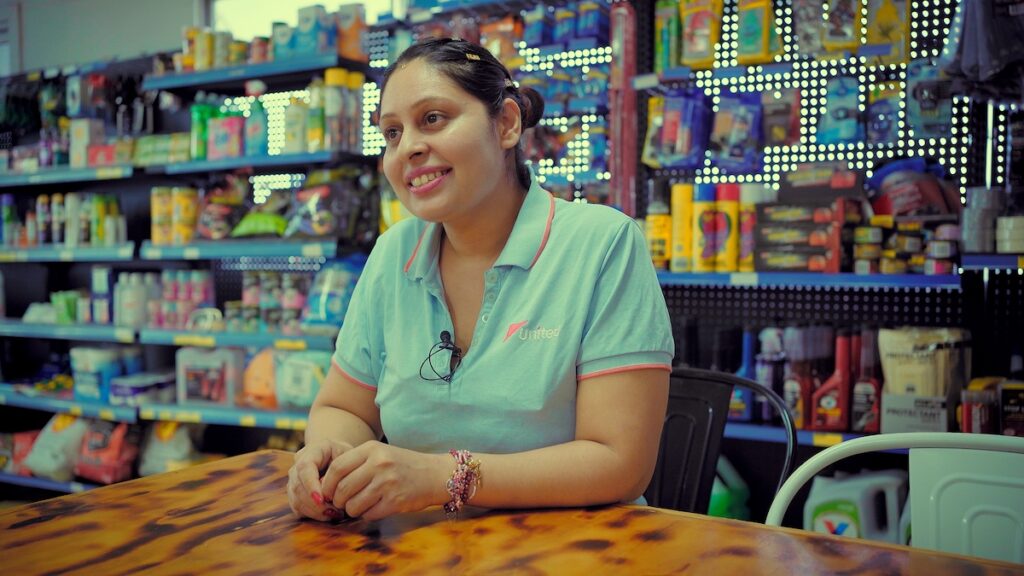 Priya Sidhu – Astron Fuels
Heading into Astron Fuels (formerly United Fuels) you'll be treated with a smile and exceptional service from Lukesh and Priya Sidhu. This hard working couple keep the business open seven days a week, 365 days a year. Priya comes to us from India with a plethora of university qualifications under her belt which is obviously put to use in managing one of the busiest business in town. More than just a service station, this business is a favourite with truckies and locals looking for something out of the ordinary for servo food. Their bain marie is filled with authentic Indian food, home made dishes, fresh sandwiches and always served with a great big smile. Nothing is too much trouble for this pair. Priya and Lukesh are hard workers dedicating themselves to their business and carving out a life for themselves in Hughenden. We're proud to be a part of their journey as they enrich our community in the best way possible.
Gina Wallis-Sourry's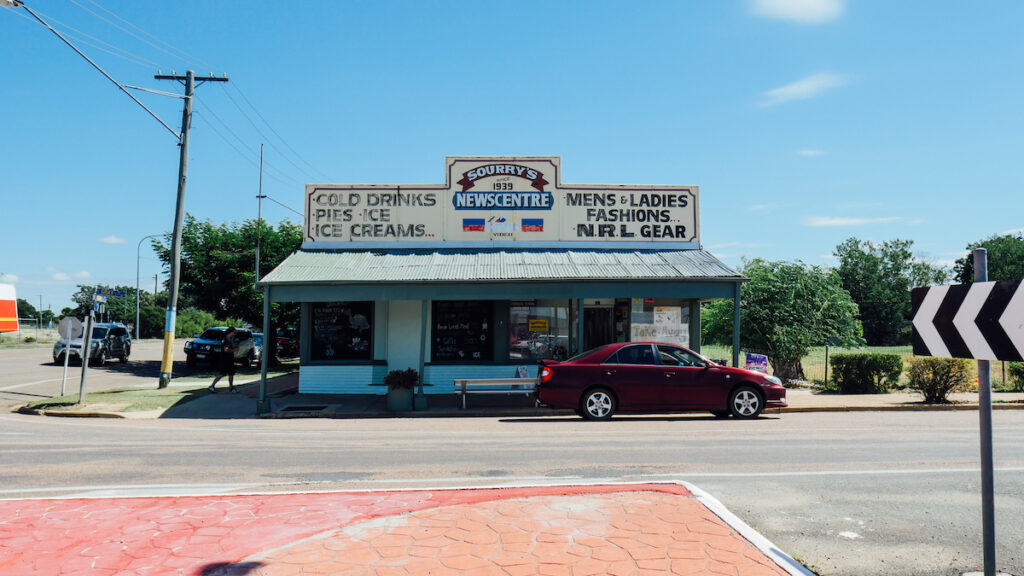 Sourry's is a fixture in our town. This newscentre has been part of our townscape for well over 80 years now. These days Sourry's is a mixed business offering the residents of Hughenden anything from t-shirts to fresh milk. But the history of Sourry's is the tale of two hard-working immigrants who made Hughenden their home.
"By some confluence of events, George Sourry, better known as Georgie arrived in Hughenden in 1938. Hughenden was a prosperous town with a huge wool industry and a thriving railway. The original shop is much as it was in 1938. Originally, Georgie operated the making of pies and ice cream there. But with the coming of World War II, he changed the business model to a café. Georgie married Maria and the shop evolved through a newsagency until its present form dealing in all sorts of products. It was (and still is) a true family business. Sourry's is everything big business isn't. It's a warm and friendly place where everybody is listened to and welcomed. When Manuel Sourry, the son of the founder George Sourry rang the Authorised Newsagents Association in Sydney about insurance, he was informed that it was the oldest established news agency in Queensland and one of the oldest in Australia. Sourry's was popularised in the Bond University book "Stars under the Southern Cross ." This book tells the untold stories of various family businesses in Queensland. The Sourry's story was labelled "The Golden Greeks."
Source: https://www.essourysnewsagent.com.au/
Heading into Sourry's today there's a high chance you'll be greeted by Gina, Georgie's daughter and experience the same great service and friendly smile.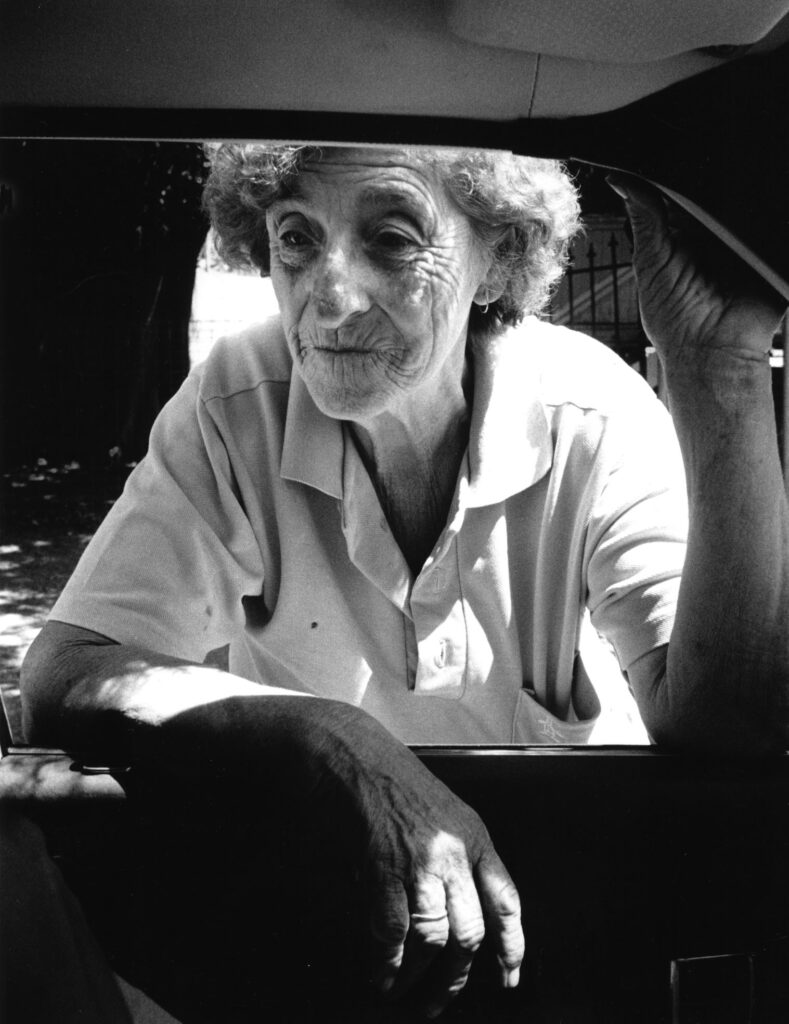 Maria Sourry also deserves a special mention. Maria was born in Kythera in 1921 and migrated to Australia on her own at the age of sixteen. In 1939 she married George Sourry and they moved to Hughenden in north-western Queensland and opened Sourrys' Café. During World War II, American servicemen frequented the café from a nearby military base that had been established. Fights would break out between British Australians and the Americans over local women. Furthermore, white Americans disliked it when Maria and her husband served African-Americans. Nevertheless, they continued to serve all American servicemen as 'everybody is the same'…
Full story Greek Cafe and Milkbars of Australia – here
Photo by Effy Alexakis, from the "In Their Own Image: Greek-Australians" National Project Archives, Macquarie University, Sydney.
Hari Boppudi – Flinders Shire Council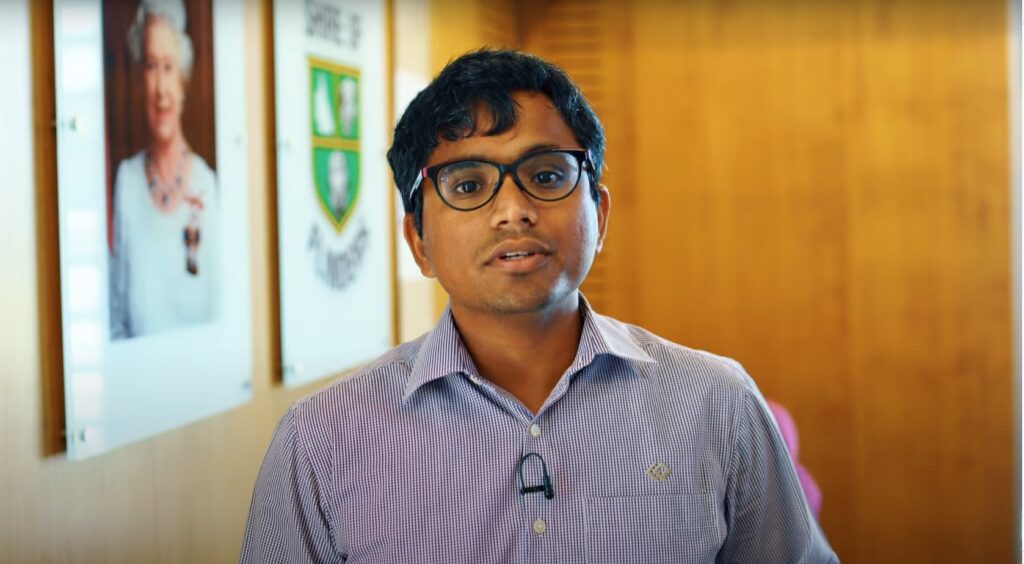 Hari Boppudi, is the CEO of our council who came to Hughenden in 2010 as a project engineer. Hari is from a long line of Indian farmers who tilled black soil. Black soil is very mineral-rich and is often recognised as inherently productive and particularly fertile soil. (Guess which soil we boast about at Hughenden?) Hari and his family call Hughenden home and Hari has been one of the driving forces behind the behind the sealing of the Kennedy Development Road (Hann Highway) project, Hughenden lake and loads of other projects that have enhanced our town and community.
So there you have it. Our regional town boasts a community composed of all different ethnicities, from all over the globe that came to our township to simply 'have a go'. Proudly, they're thriving, bringing a richness and diversity to our town that makes Hughenden extra special. Hughenden is full of opportunities. If the outback is calling your name, head to Hughenden and we'll look after you too.
Back to all News