Meet Deana Clarke of Flinders Discovery Centre
There's no denying that Deana's accent stands out in Hughenden – there's very little trace of the Aussie drawl that has come to markedly distinguish the Aussie accent around the globe. However, aside from the accent, Deana seems more at home in Outback Queensland than most and she is certainly as welcoming as any other local in the Hughenden region.
Chatting online there's an excited timbre in Deana's voice, the kind of pitch that only happens when you're genuinely enthusiastic about a subject. For many of us the prospect of leaving to another state is daunting, let alone moving to the other side of the world – but for Deana, it seemed the next likely step. Deana Clarke, or for those that know her 'Dee', traded the cold Canadian climate for the infinitely more tepid and normally, dryer, Outback Queensland town of Hughenden.
We got five minutes with Deana to get her story, decipher what compelled her move and what it is that inspires her about the regional town of Hughenden that she now calls home.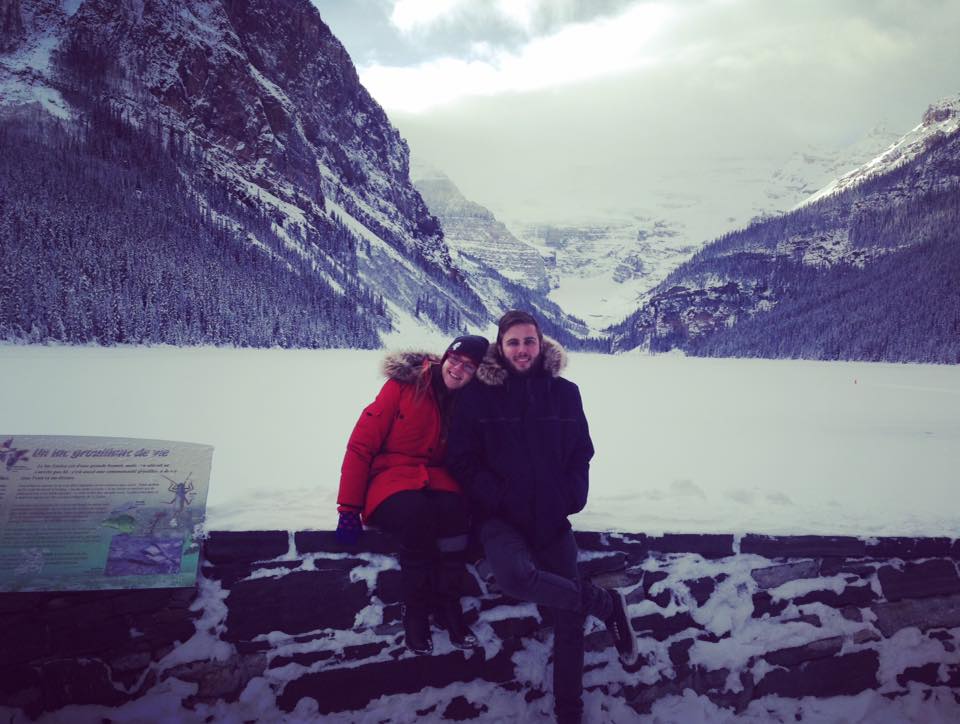 Home for Deana was originally a remote fishing island in Canada. Inspired by the world at large, Dee traded the chilly winters for an Australian adventure, finding stops in Tasmania and Lady Elliot Island before settling (well, for now) in Hughenden with her partner.
"I have lived in Tasmania, Lady Elliot Island and the West Coast of Canada, however, I'm originally from a remote fishing island called Newfoundland. If you haven't heard of Newfoundland before, think of it as the Tasmania of Canada. My partner got a job out this way – having only been out west once before I was happy to come along for a new adventure into the unknown. My partner is an electrical fitter mechanic by trade, but since being out here he has been offered lots of advancements and opportunities in a short time span and he is currently working towards a dual trade as a linesperson. Living out west you have a smaller depot so therefore you are always learning new skills."
The young couple has ticked off more career milestones than most that fit into their age bracket, attributing it to a similar volume of opportunity but with less competition. It's an inspiring trend that is seeing remote regions like Hughenden attract a younger crowd.
When we asked what Deana likes the most about her new home, the answers came easy.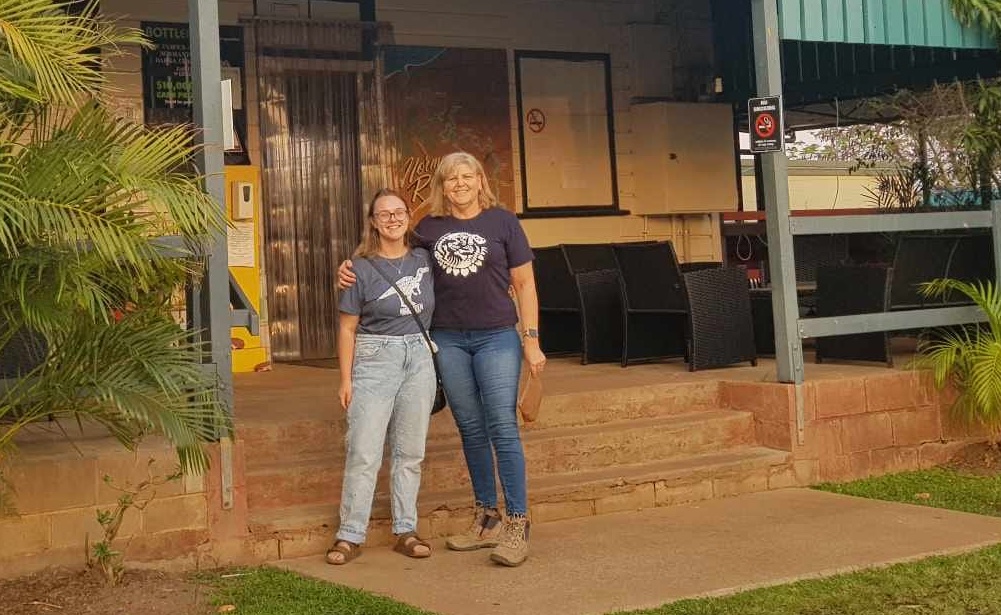 "That's an easy one. The relaxed lifestyle! I love how I have time in the morning with my son to grab a brekky at the windmill or bakery. Also, the locals here are really friendly – they remember our order and they always have time for a chat. The slower pace of living sets a good tone for the day. I can also walk to the kindy in five minutes and to work in one. I'm not usually in a rush to go anywhere and can get home five minutes after I finish work. I don't feel like I need to be anywhere and can really enjoy the moment. You notice a lot more of your surroundings when you live at a slower pace."
With the hectic pace and demands of 'city-living', the chance to be in the moment sounds dreamy. But Dee has found other aspects of the region to fall in love with. Namely the sunsets.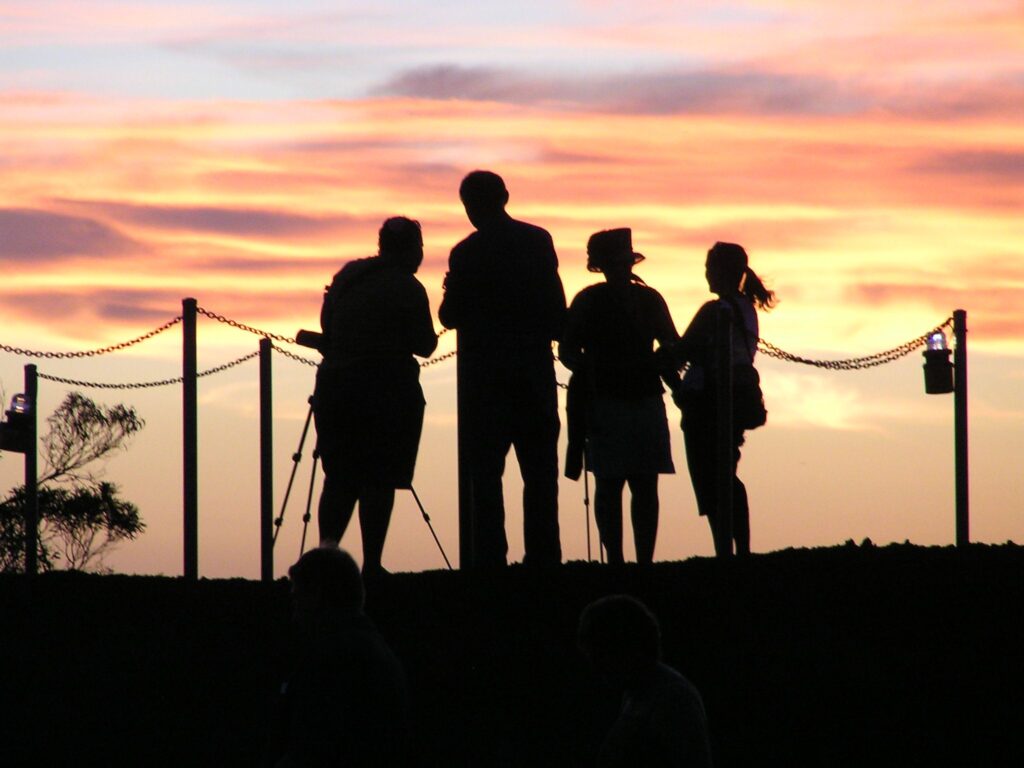 "My backyard has Mount Walker in the distance and I get an unobstructed view of the sunset. I feel so lucky I can take a few minutes each day to enjoy the sun going down. The backdrop is like a painting overlooking the country and no matter how many photos I take of it… well, it's something you need to see for yourself to fully appreciate."
"If I had to pick one other thing, it would be the local products. We are pretty spoiled at our Butcher's and they are always creating new products to try. Having local meat at our doorstep is such a treat. It also feels good to support local," Dee admits.
Like most outback Queensland towns, Hughenden offers some appealing staples; relaxed atmospheres, friendly locals and sunsets that inspire, but it's not all glowing sunsets and relaxing mornings for Deana. There's part of the young Canadian that will always miss the ocean and the culture of Newfoundland, but she has found similarities, and the welcoming locals definitely help.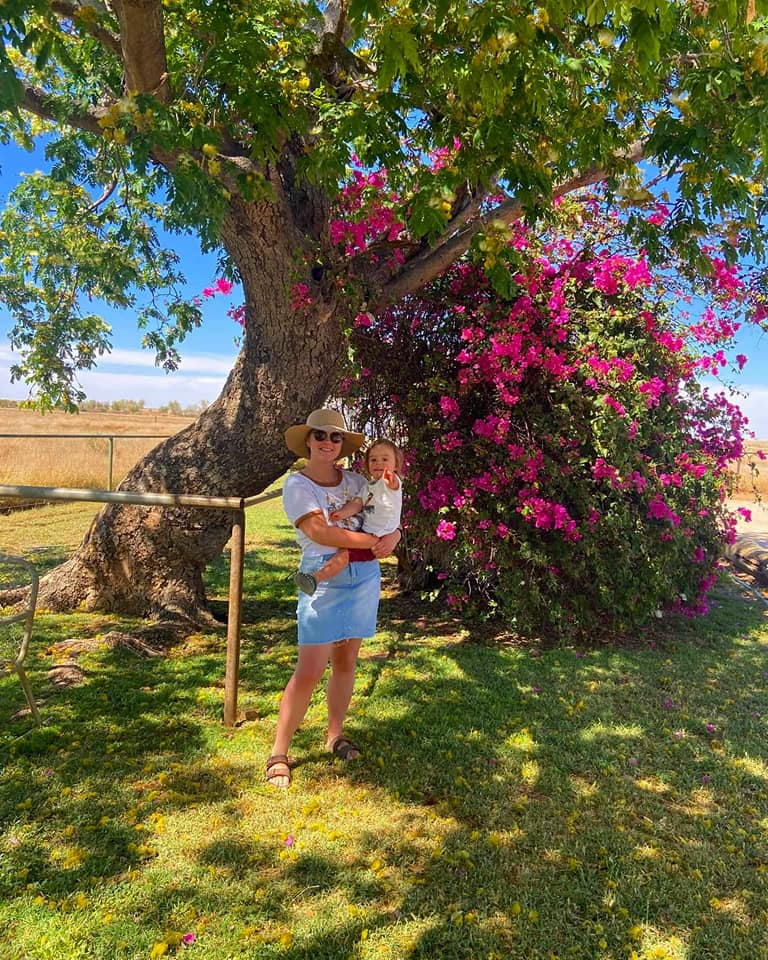 "I really miss the ocean. Growing up on an island, I think I'll always feel a connection to the ocean. I also miss the culture of our island. We have a fun dialect and it is often confusing for those who "come from way" (what native Newfoundlanders refer to those not born on the island). Although I must admit that Outback Queensland shares a lot of similarities in expressing language in a more relaxed way. Plus, the community has been so welcoming and you're always greeted with a wave and smile whenever you're out and about."
With Dee's descriptions of the place, it's hard not to give serious consideration to a 'stint-out-west'. We asked Deana if there was any advice she'd pass on to anyone considering making the move. 
"Get yourself out there in the community as soon as possible. If I had my time back, I would have gotten out a lot more! Yes, it can be scary moving to a new community, but once you get into the habit of talking to more and more people, it gets a lot easier. As a new mum, I was so tired and a bit intimidated to get out as often as I would have liked, but once I made a few connections, I was amazed by the sense of community here. Also, give yourself some time to transition into the lifestyle before deciding that the country lifestyle isn't for you. I think you'll be surprised at how much you'll love it!"
"If you're coming from a city, you will have to do a little more planning and get used to not having everything available 24/7. I usually plan a trip to Townsville once every 6-8 weeks to do some extra shopping for things I can't get here. I recommend keeping a separate shopping list for your trip. Another tip is getting a car fridge – it's perfect if you want to buy some items from the city and it's also great if you're doing family trips in the outback. I bring our lunches in it while driving to Porcupine Gorge and it's convenient to pull up anywhere to have lunch… your daily life is quiet and peaceful."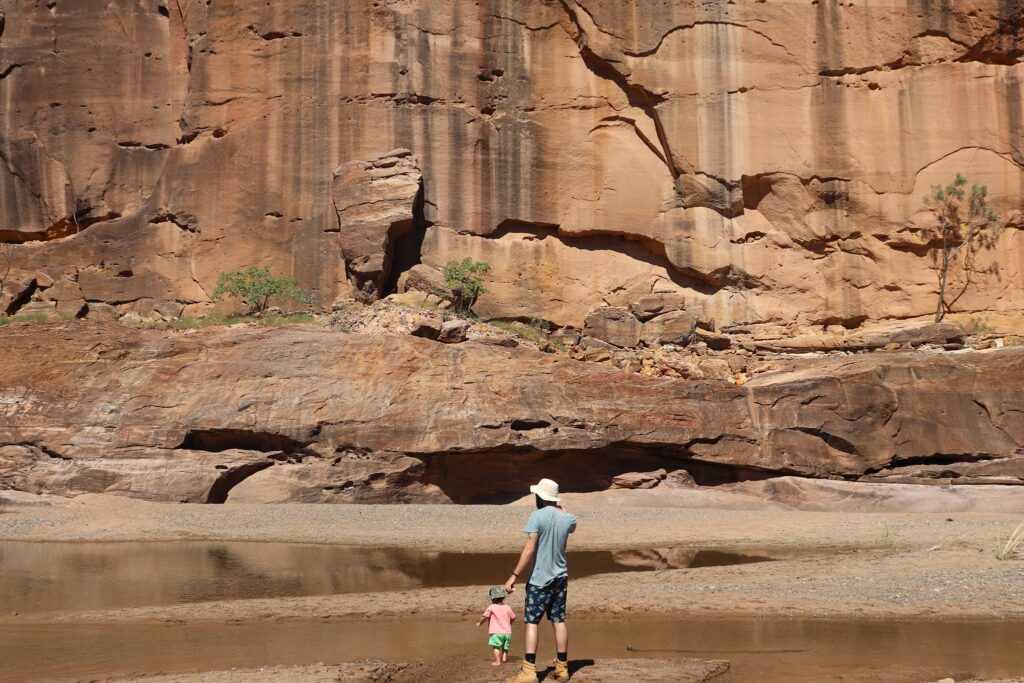 So, there are a few adjustments to make but the rewards certainly seem worth it. But what about weekends? What does a Saturday look like?
"I usually head to the shops and butcher before they close for the weekend. I load up the gear to head out to Porcupine Gorge National Park for a family hike. My family are birds enthusiasts and Porcupine Gorge is a 'birders' paradise! There are a total of 116 birds in the national park, and it's the excitement my toddler gets from spotting one that truly makes this national park so special! We usually go for a swim at the bottom of Porcupine Gorge and spend time exploring the area. It amazes me that no matter how many times I've visited the gorge, it is still as breathtaking as the first time I saw it. And then for the last stop, we head home to catch the sunset where I can relax in my hammock and simply take it in."
Sounds dreamy right? Time with family, time in nature, time to slow down… perfect.
If you're visiting the Hughenden region, you can find Deana at the Flinders Discovery Centre. She politely boasts that she gets paid to greet new visitors and share information with them about the region; what to do, where to go and the rich history of the area.
"I work as a Tourism Officer with the Flinders Shire Council. I am based out of the Flinders Discovery Centre and love that I get paid to talk to travellers about our region! You get to meet many people from different walks of life and it keeps the job interesting. Hughenden is rich in history from our early settlement to our prehistoric past and I feel like in my role I get to keep learning. Last October I attended the Savannah Guides Field School and it inspired me to learn more about the flora and fauna of our region. The most rewarding part is when you get to pass along that knowledge to the visitors. When I am not doing a customer-facing role I manage some of our digital material. It's always awesome to meet people I've connected with online in person. It brings everything full circle – knowing you've helped people have a memorable holiday."
Deana has found a real home a million miles from the frigid East Canadian Coastline in Hughenden. She seems to have slipped into Outback life with an almost enviable ease, delighting in the 'now' and thriving in the warm and welcoming community of Hughenden. The region has offered her and her partner; careers, community and most importantly – a home.
"Living in Outback Queensland has given me opportunities to grow in my career while having the privilege of serving our community."
If you are heading out to Hughenden make sure you step into the Flinders Discovery Centre and say 'G'day'.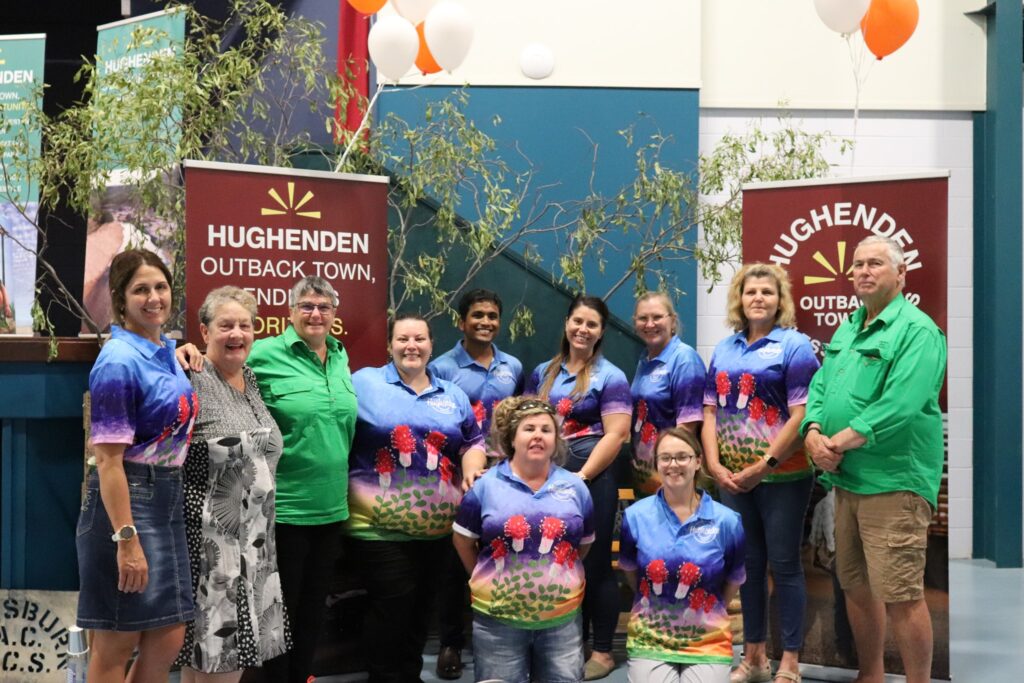 Back to all News