There is something special and unique about Hughenden and it's not just the open spaces, the sunsets or the beauty of the natural world right on your doorstep. It's the tight-knit and welcoming community. It's in the sense of belonging and connection that is hard to find in larger cities. In our small town, we know each other. We know the local shops and the people behind the counter. We are always up for a yarn and the chance to say 'g'day'. This month we had the opportunity to get five minutes with Tenielle from Allen Terry Caravan Park. 
Tenielle is a Hughenden local who spent some time abroad before being lured back to the more sustainable pace of Hughenden and the Queensland Outback.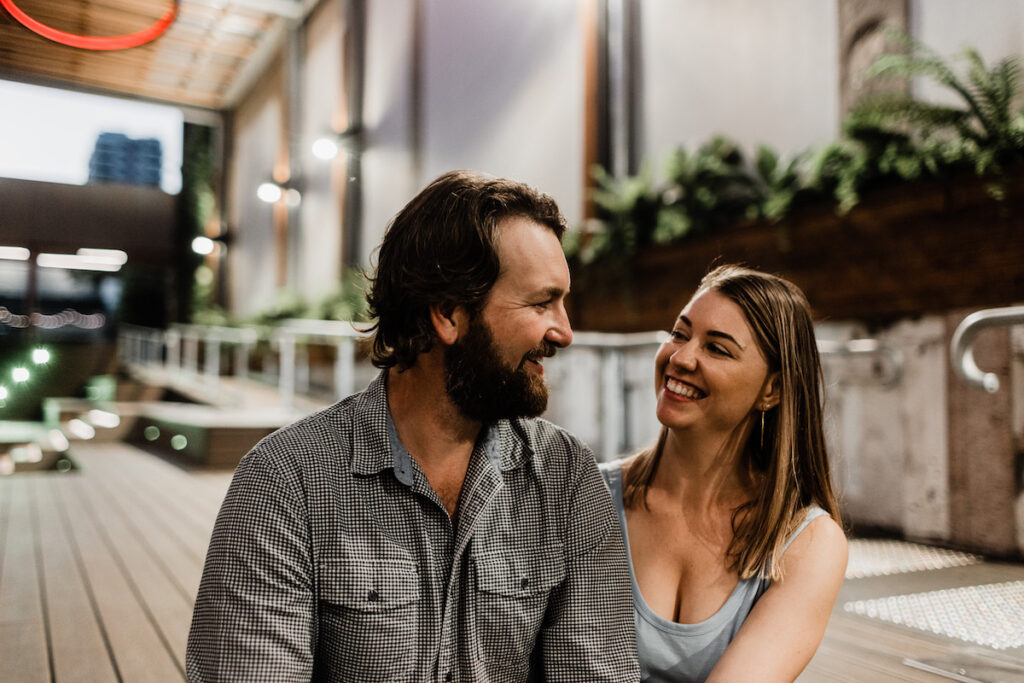 "I moved here as a kid in 1995 when my parents took jobs at Hughenden State School. I completed all of my schooling here and became a teacher myself. I ended up teaching here early in my career and I have since moved back to manage the van park… I believe I am up to 17 years now!" 
Managing the caravan park on behalf of the Flinders Shire Council comes with its own set of responsibilities but also presents Tenielle and her husband David with ample opportunity to enjoy their lives more and escape the frenetic pace of the city.
"My husband and I manage the Allen Terry Caravan Park on behalf of the Flinders Shire Council. We are contract managers and work as a team to fulfil all the tasks such as running the office, cleaning cabins and amenities, making beds, folding laundry, and groundskeeping… We actually loved the idea of moving back to Hughenden. I was working two jobs in Townsville and we both kept very busy lifestyles, paying off our mortgage, and doing the daily dance with traffic and busy shops. We had met in Hughenden many years prior and enjoyed the easy-going lifestyle. We have a keen interest in travel, as we'd spent two years living, working and travelling abroad, so we were interested in trying something new and figured it was a great time to become involved in the tourism industry in Outback Queensland." 

Since making the move, Hughenden has proven itself fertile soil for growing a business. The couple acknowledge the incredible community support and note Hughenden's ideal location. In Hughenden, everything you need is at hand and if not, it's easy and quick to ship in.
"Hughenden is an ideal place to have a profitable business. There are loads of opportunities here, we are geographically positioned to service a wide area and we have locals that love supporting each other. Hughenden has everything you need and nothing you don't. With regular couriers and great postal service, it's not hard to get something if you can't find it in town."
Tenielle has felt the love from the locals attributing their support to the warm and sustained welcome the couple have experienced. But, she's also seen her fair share of tourists fall in love with the region while visiting.
"Hughenden is filled with friendly, hard-working locals who are willing to lend you a hand when you need it. Without the support of the locals here, we wouldn't still be smiling at the end of our first year! Visitors come from far and wide to travel the outback and are always shocked at how beautiful our natural attractions are; Mt Walker, Porcupine Gorge and the Recreational Lake."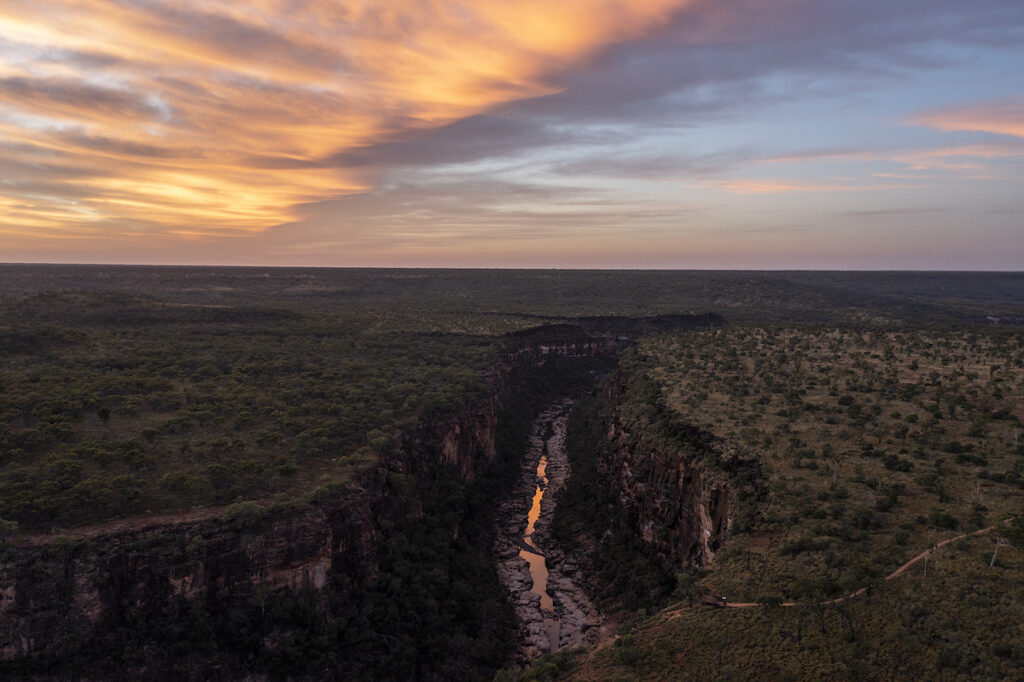 For anyone thinking of making the trek to Hughenden and setting up shop, Tenielle has wisdom to offer but in the end, that strong sense of community and the local support is the foundation that can be built upon.
"The locals here love nothing more than seeing new businesses spring up. We are welcoming change and new ideas. This town will get behind you, and you will find it to be a wonderful place to live."
You'll never wear out your welcome here. Being part of a small-town community and to experience the warmth and connection that comes with it, is something special. Tenielle and David from Allen Terry Caravan park, have embraced Hughenden and are discovering an exceptional opportunity with the support needed to flourish.
Thinking of a life change? Hughenden may just be the perfect spot for you. Make sure to drop by and get a feel for country living.
Back to all News