How far would you go for a GREAT cup of coffee? The misconception for travellers to Outback Queensland is that good coffee can only be found in the Big Smoke. Well, for anyone passing through, staying with us or simply stretching their legs – great coffee is abundant in Hughie… Meet local legend, Hayley from Golden Lab coffee. We got the low-down from Hayley as she was prepping her Golden Lab coffee van ahead of the busy tourism season in Hughie. 
Hayley is something of a newer face in Hughenden, having lived in town since March 2022. But the Outback has always had a claim on her. The coffee connoisseur grew up in the nearby Corfield region, attended boarding school in Charters Towers, and then working in Townsville and as far away as Brisbane and London. The inspiration for the espresso van was found in Hayley's favourite things; baking, her dog Rupert and her love of cafés.
"Growing up in the Corfield area, I followed the path of many heading off to boarding school in Charters Towers, which was followed by living and working in Townsville, London and Brisbane doing various jobs in industries such as aviation, fashion and property. My coffee van Golden Lab Espresso was born from my love (obsession) of all things cafes, coffee and baking and is named after my late Labrador, Rupert. I was always interested in the concept and versatility of a coffee van which set me off in search of my now 1981 York Caravan."
The Van is super recognisable if you're around town. Keep an eye out!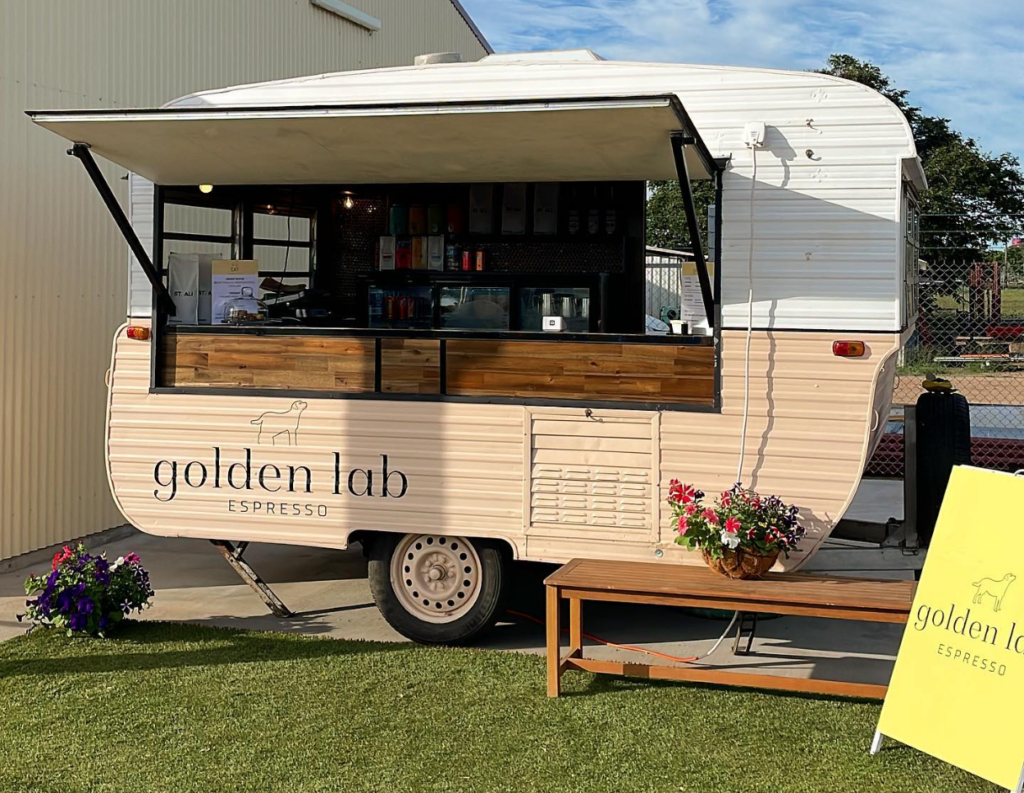 Motivated by a desire to be her own boss, as well as be near her family, Golden Lab Espresso was born.
"I had been toying with the idea for quite some time before I took the leap. My major drives were wanting to be self-employed in a job that I love within a supportive community and being back close to my family."
As for running a business in Hughenden, Hayley has encountered great support from the locals, without the stresses of a high-pressure city environment. Opportunities to build your business are abundant and Hayley can testify to that. 
"Running a business in Hughenden is busy and fulfilling! I love the laid-back atmosphere and there are many opportunities to continue to grow. Diving into the unknown of opening a new business is always nerve-wracking and this was no different."
Hayley was surprised at the warm welcome from customers who have since become like family.
"What I quickly realised is that the Hughenden community was there to welcome me with open arms and genuinely enjoy my product. My customers feel like family and I love seeing them every day. I think visitors to Hughenden are pleasantly surprised to see my little van parked up in the industrial area, ready to serve them top-notch coffee and food!"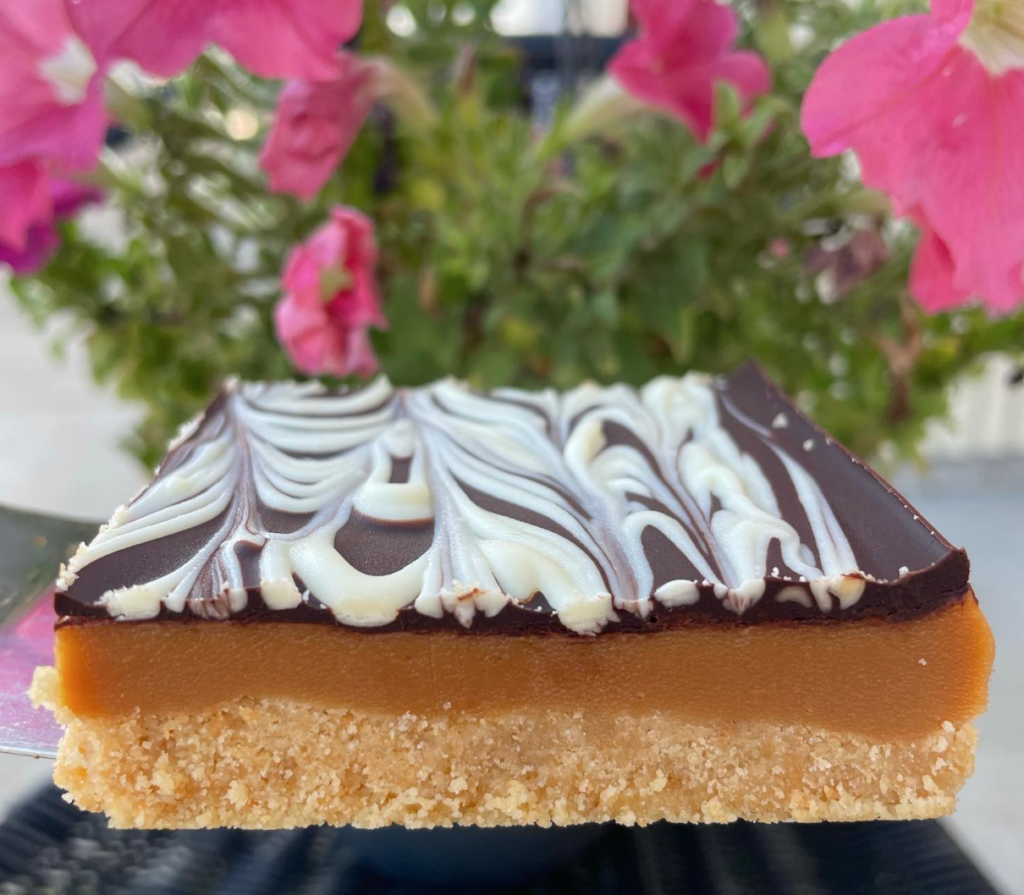 If you're thinking of starting your own business, Hughenden is a warm, welcoming place that rewards anyone who will take the initiative. As Hayley said,
"Take the leap. The community will welcome and support you with open arms! It is a Shire full of opportunities."
Here in Hughenden, we love good coffee as much as anyone and we can pour an espresso with the best of them. So, if you're visiting us here in Hughie and you're simply not yourself without your daily grind, be sure to find Hayley from Golden Lab Espresso
Golden Lab Espresso will be available from March 01st. Keep an eye out for Hayley and the Van.
Back to all News