If you're heading to Hughenden there's a chance you'll be dropping into the Flinders Information Centre. While you're there, make sure you say G'day to Chanelle. Chanelle is a Hughenden local and in all honesty, a bit of a 'bloody legend' – just ask anyone. A huge smile, the best advice, a genuine friendliness that encapsulates the Outback spirit, all delivered in an Aussie accent so thick you could spread it on your toast. In short, a chat with Chanelle may just be worth the trip alone.
We interviewed Chanelle to get her views on life in Hughenden and her opinion on the top spots and events to experience when visiting.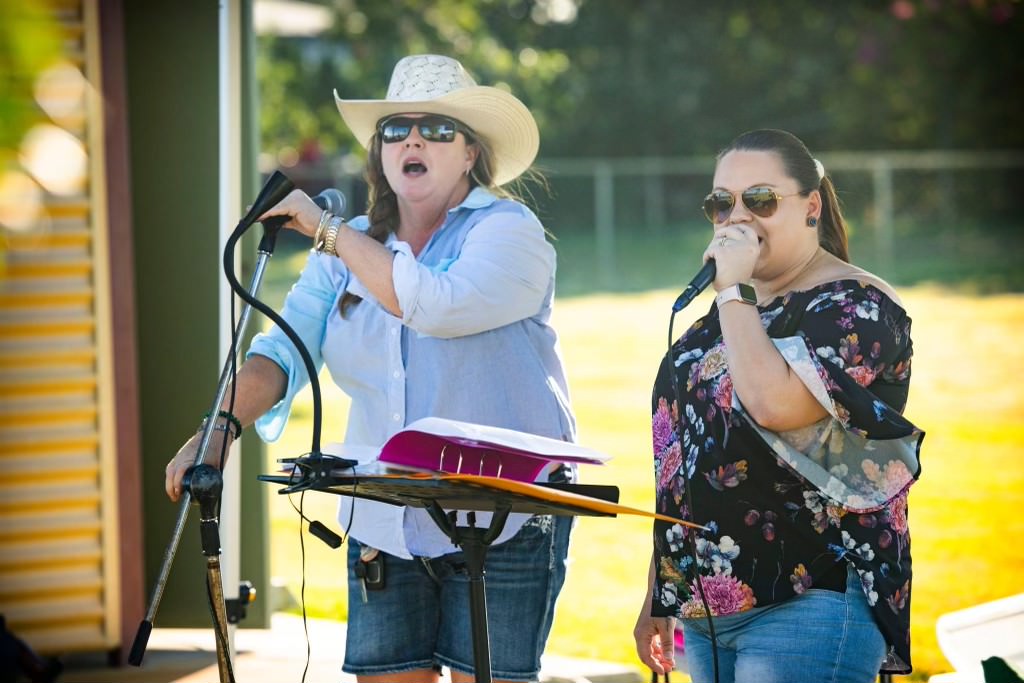 Chanelle's family have always lived in outback Queensland. Chanelle's mother hails from nearby Muttaburra and her father comes from Monto. The family moved to Hughenden in 1981 when her grandma passed.
"My mum and most of her family were born in Muttaburra, just down the road, 200km south. My dad was a Monto dude, and their work consisted of station work that took them all over the top half of the Gulf, Charters Towers, Torrens Creek, then over to Rosewood Station, Kununurra on the NT/WA border, then Surat/Roma.
They came back to Hughenden in 1981 after my grandmother passed. Dad worked for the Council for a bit, and mum was a pub cook. They purchased a trucking business and put roots down here."
After completing school in Hughenden in 1993, Chanelle worked a range of jobs in the Flinders Shire – Sourrys News, Top of the Hill Roadhouse and the Royal Hotel. But seeking a little more challenge in her life, Chanelle began looking into further education and signed up for her Certificate II in Business Administration.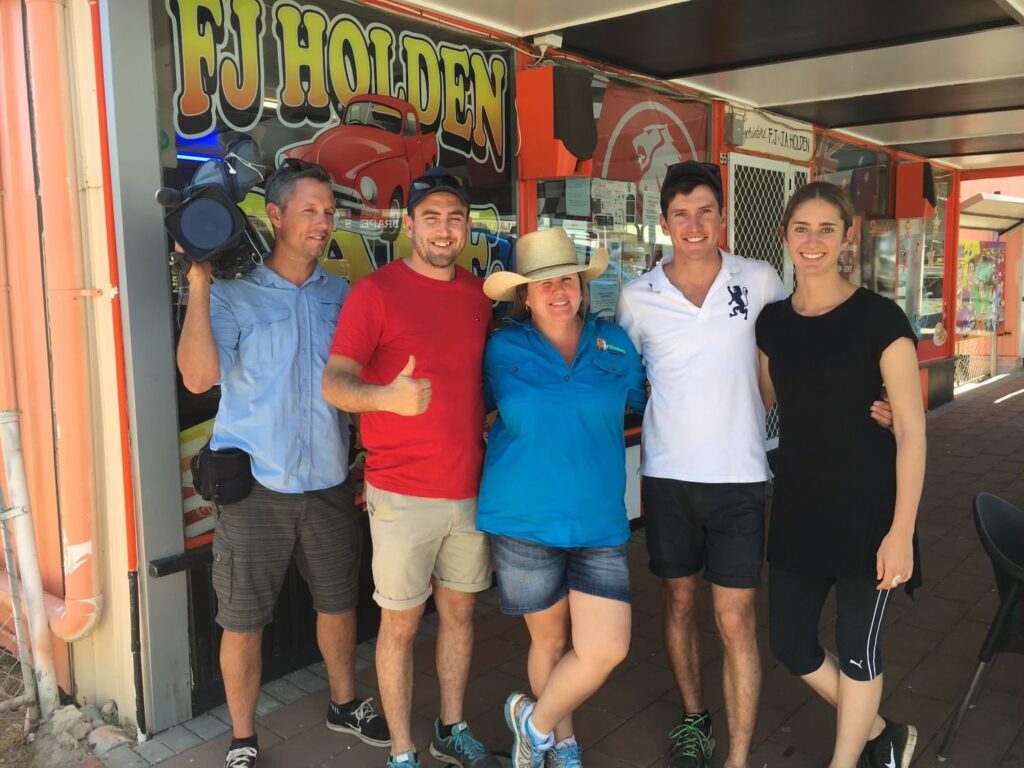 "I decided to grow up and better myself, and Flinders Shire Council was offering a tourism traineeship, so I applied and got the job. I started as a trainee at the tender age of 25 yrs under Barbara Gielser (nee Playford) for $10 an hour in 2000."
Although you might think a workday at the Flinders Shire Discovery Centre would be relatively predictable, Chanelle told us that you never know who you'll meet. She has become an expert at putting people at ease, always finding something to laugh about together.
"Getting to meet all kinds of people from all walks of life, countries, cultures, and religions. Networking with like-minded people. Every day is a new day, new people, same questions, but I aspire to promote why I live here and why you need to move here too. My goal every day is to make someone laugh and leave with a memorable experience."
Chanelle meets a lot of travellers coming through Hughenden. Knowing the area so well ensures that each visitor gets to experience the best of Hughenden no matter how long they're staying. No matter whether you're off-roading, camping with kids or hiking enthusiasts, Chanelle has recommendations for every traveller.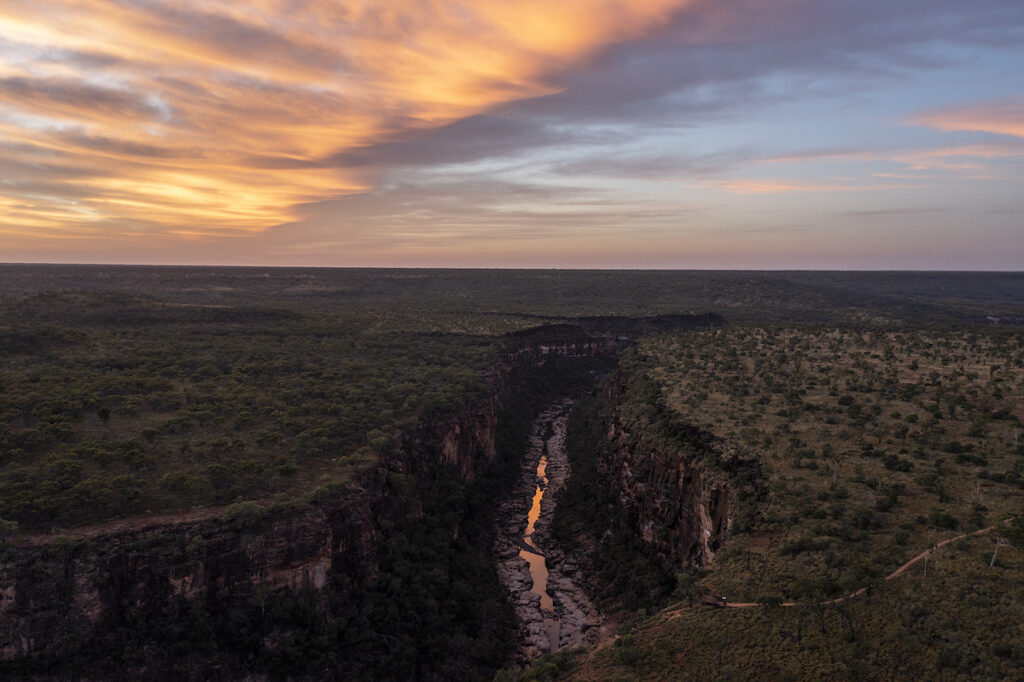 "The Porcupine Gorge National Park which is a unique beauty so close to town, is a must-do. Then there's the Mt Walker sunsets and sunrises, the starry nights are breathtaking."
"Our 4WD routes show the real beauty and the diversity of the landscapes, flora and fauna of our Shire's rural industries we see every single day."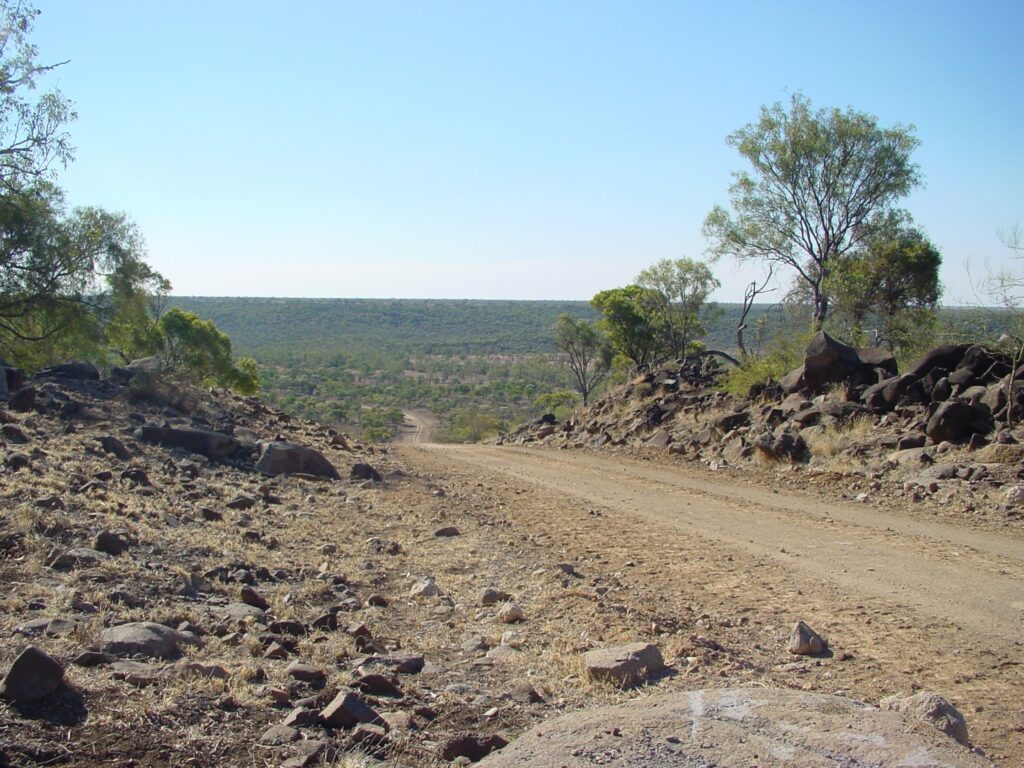 "If you're travelling with kids or a dinosaur enthusiast, fossicking for moonstone at Moonstone Hill feldspar reserve (5km North of Blackbraes National Park) is an absolute must. While you're there, take in Blackbraes National Park. It's picturesque in the wet months with lots of birdlife… the area is magical to see."
"Galah Creek, Alderley Crossing, and at most creek crossings in our Shire in the north, you will find the prettiest river stones & agates. Fossicking sites for bivalves, ammonites, shark teeth, and belemnites can be found all around."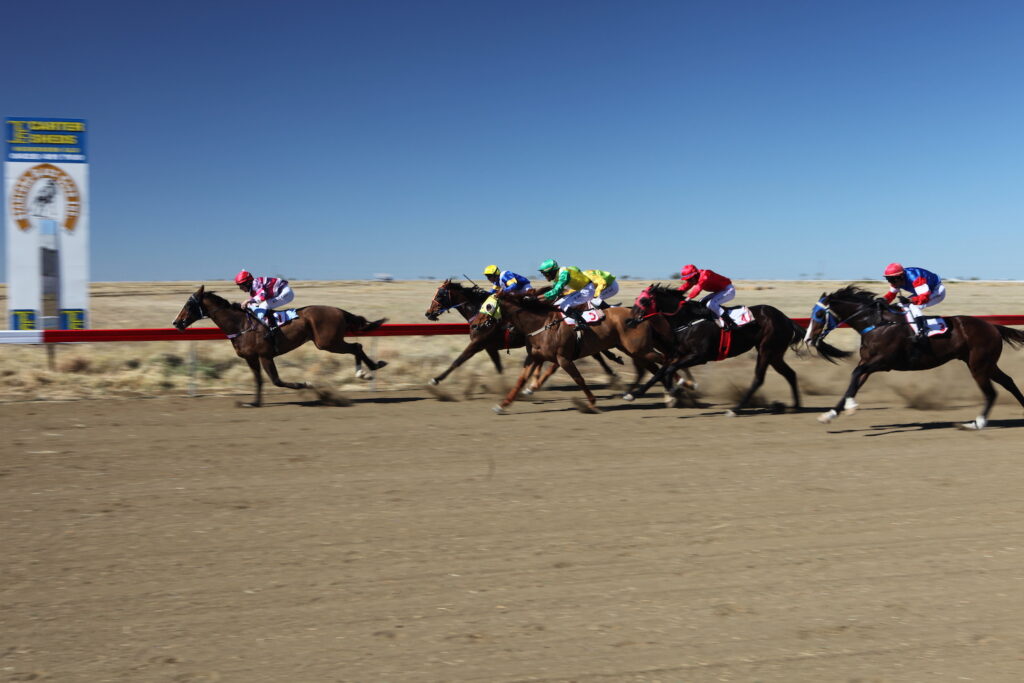 If you're in Hughenden for the races Chanelle recommends not taking the dress code too seriously.
"Enjoy country racing at its best by attending one of the local race meets to mix with the locals and experience some bush entertainment. Travellers love to attend as they can walk in with shorts, thongs, and a flower in their hair (found off the bush at the racetrack entrance)."
As the area hosts so many events, Chanelle likes to find out what people are interested in before making a recommendation.
For those who are uninitiated, a campdraft is something to behold. This unique Australian sport evolved from very practical places – the concept of separating and penning cattle. It's a method that's still used across Australian cattle stations today. It requires an intense degree of talent but is also entertaining to watch. The rider's skill is mind-boggling and the connection between horse and human is fascinating. With many visitors new to the sport, it's a must-see Chanelle assures us.
"Many from the city have no concept of rural life, communities and families. Horse and Cattle sports allow them to see families compete and show their skills. Competitors range from an early age (just in the saddle) right through to the under 90's"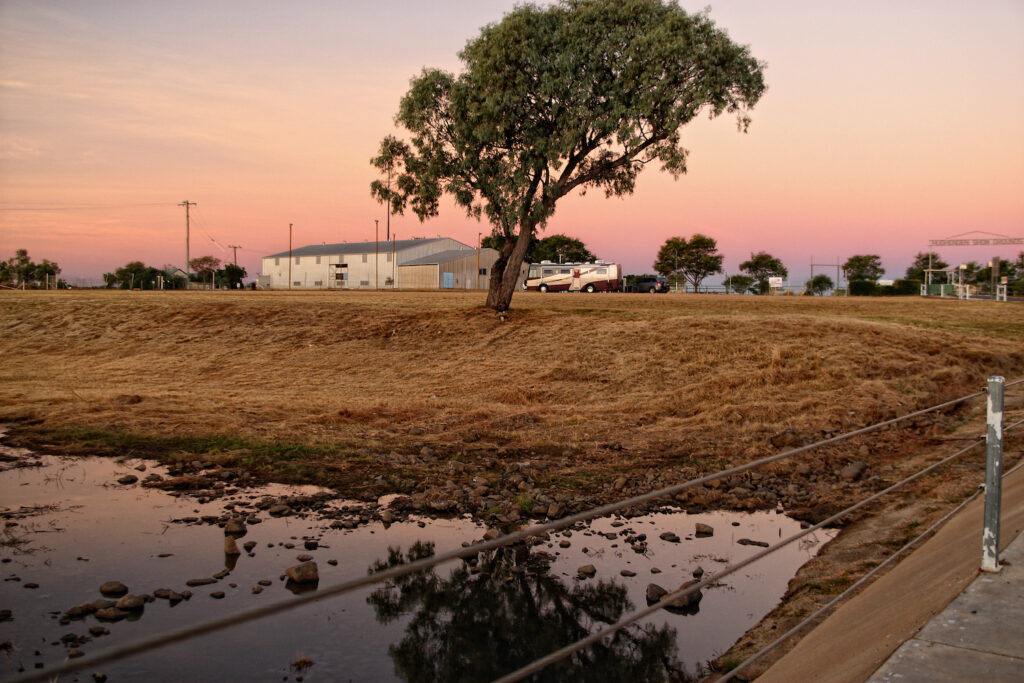 Chanelle has lived in Hughenden for 40 years now and is extending the invitation to anyone wanting a change of scenery and pace of life. She let us know that outback life is full of opportunity and a great place to slow down a bit.
"There's plenty of job openings and businesses for sale, making it a hub of opportunity for tourism. Despite ploughing ahead, it still maintains a relaxed outback feel and offers a laid-back lifestyle. The friendships you make here last a lifetime. Although droughts are more common than good times, the beauty of the region is not diminished. The area is also located within five hours of the coast, providing a sense of safety from cyclones. The flora and fauna in the region are stunning… the outback has its charms."
Back to all News