Ask any local from any small town what's the best part about living remotely and the answer is almost always 'the community'. Hughenden is no different, in fact, we'd argue more so. We rely on each other in times of hardship, bump into each other regularly and have a yarn all too easily when we do. The comfort and feeling of being part of the Hughie community is just one of the many perks of living out west. To gain a deeper insight into the life and experiences of a true Hughenden local, we sat down with one of its most cherished residents, who has called this charming townhome for many years, meet Beatrice King or affectionately 'Bea'.
A Journey Back Home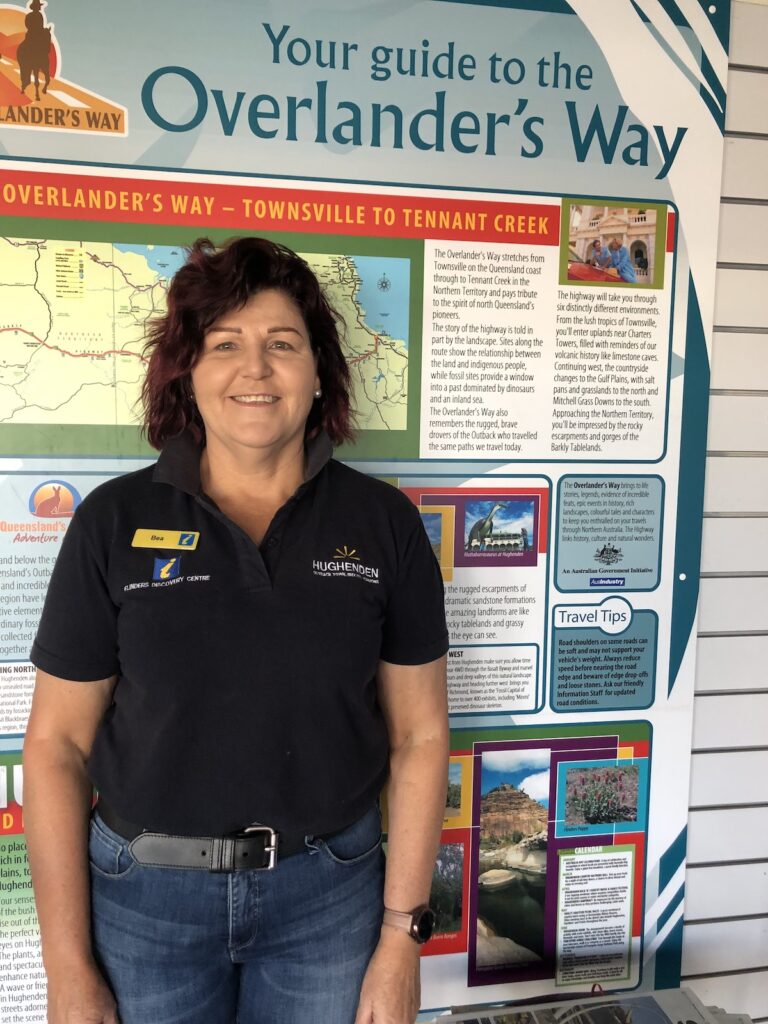 "I was born in Hughenden but did all my schooling in Townsville and finished school in grade 10 and worked for a year at Carroll's Department store, then on to Longreach to the Longreach Pastoral College for 2 years and then down to Deniliquin in NSW as a stud groom on a Poll Merino Stud for the next two years and came home to get married to my husband Glenn who is a Hughenden boy."
For this dedicated local, Hughenden holds a special place in her heart. After marrying her husband Glenn, they decided to raise their two daughters in the same town where their love story began.
"Glenn's mum lives in Hughenden and my parents live in Townsville. Out of all my siblings, I'm the last one left living in Hughenden as the rest have moved away," she continued, reflecting on the connections that have kept her rooted in Hughenden.
Through the years, she has worn many hats, having worked in various positions across the town, including a decade-long stint at the Hughenden Pharmacy. Her journey also led her to volunteer at the Information Centre for a significant period before transitioning into full-time work at the Flinders Discovery Centre.
the Flinders Discovery Centre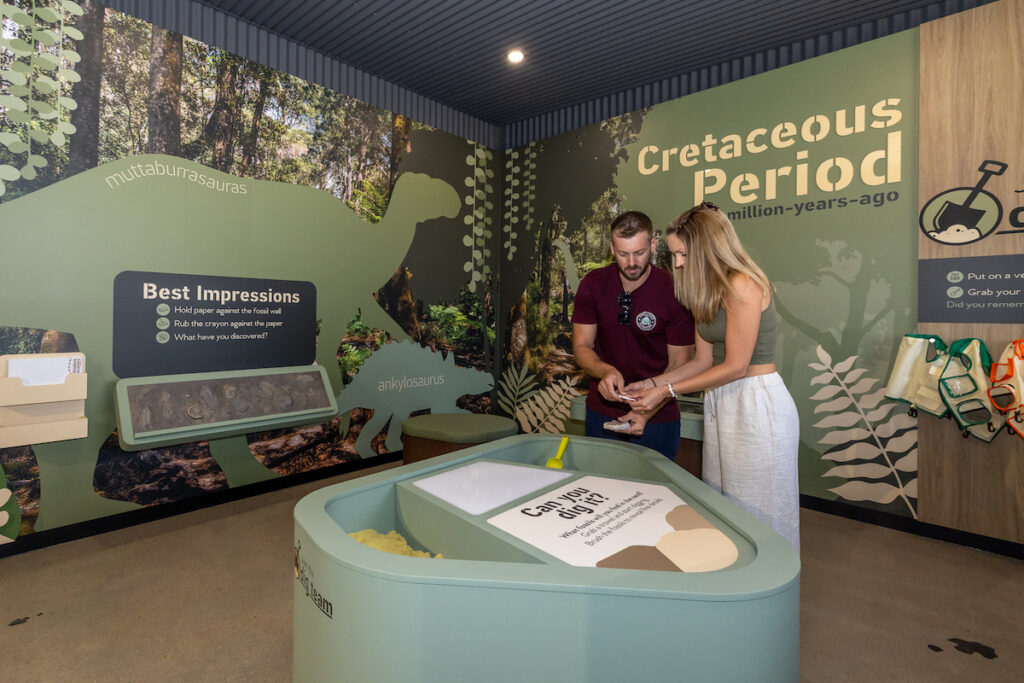 Currently, she serves as a Tourism Officer at the Flinders Discovery Centre and has recently taken on the role of Coordinator. The Flinders Discovery Centre is a hub of information and a gateway for tourists exploring the wonders of Hughenden.
Her role involves greeting tourists and sharing valuable insights about the area's attractions, including Mt Walker, Porcupine Gorge, the picturesque lake, and fossicking sites. In addition to providing information, she conducts engaging town tours that have become a highlight of her work.
"I love working behind the front desk talking to tourists, OMG! I can't believe I get paid to talk to people, we have some amazing people through the centre," she enthusiastically shared, emphasising the joy she finds in connecting with travellers.
Visit the Flinders Discovery Centre – HERE
Must-See and Do in Hughenden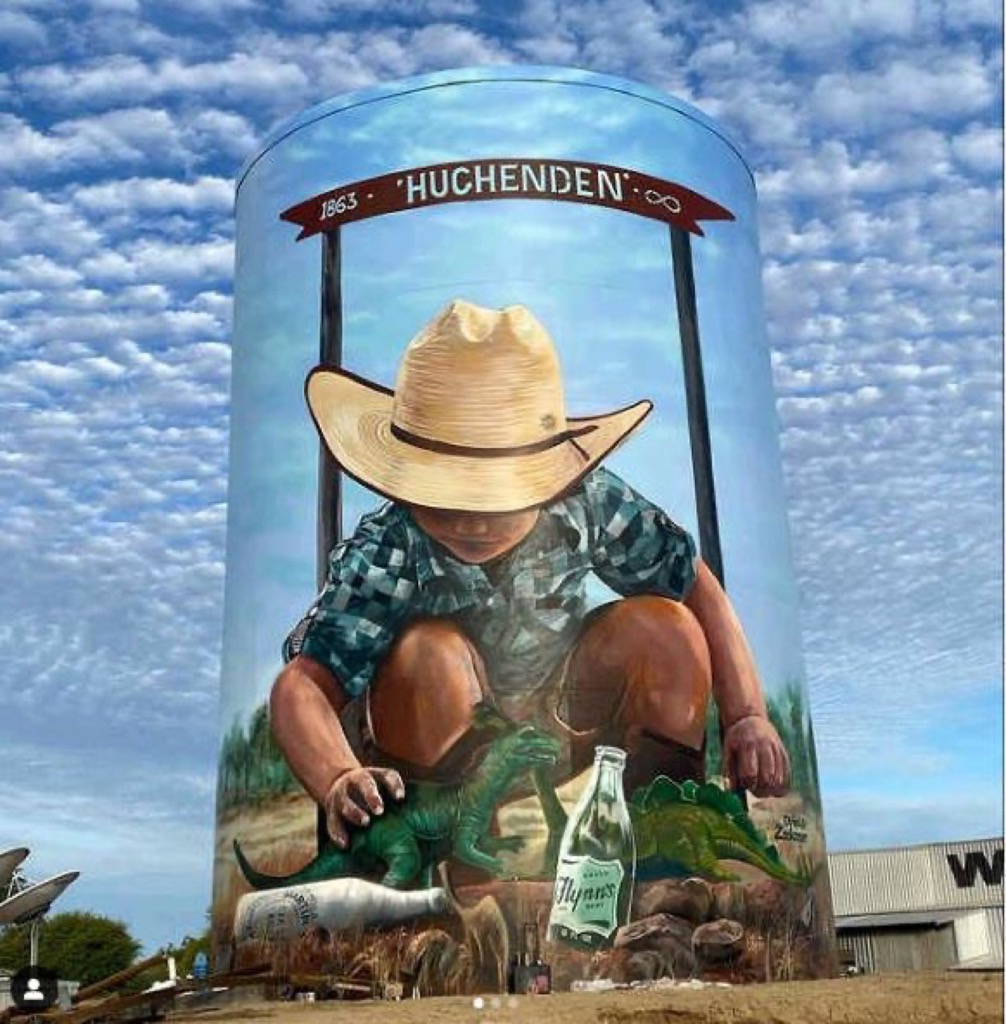 With her deep knowledge of the area, she has several recommendations for tourists visiting Hughenden.
"Must-see and do are definitely Porcupine Gorge, Sunset at Mt Walker, going through our Museum, taking our 'Must See Spots in Hughenden' sheet while driving around town seeing our Water Tower and Water Tank Murals and Sculptures."
She also mentioned the beloved Muttaburrasaurus 'Mutt' and Hughie, the Muttaburrasaurus skeleton and our beautiful recreational lake; perfect for a stroll, a dip or even as a place to drop a line and get some fishing in.
View our itineraries – HERE
Hughenden's Vibrant Events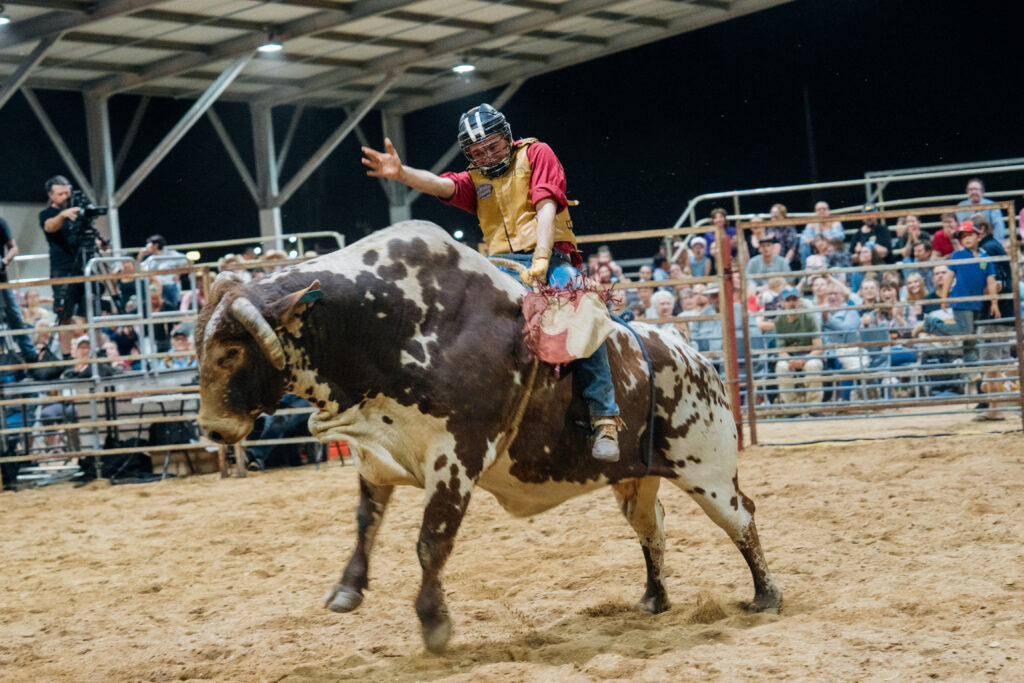 Hughenden doesn't just boast natural beauty. It's a town that knows how to celebrate. Bea highly recommends attending the "Festival of Outback Skies," a new addition to Hughenden's event calendar. The festival, to be held over the upcoming labour day long weekend is definitely not one to miss.
But there's always something happening in Hughie. There are the races, where you can either go casual or dress to the nines head to; Stamford races, Prairie Races, and Kooroorinya Ladies Day and take in the scene. But there's also the Town Show, camp drafts, music festivals and much more, providing ample entertainment for visitors and locals alike.
See our events – HERE.
Life in the Heart of the Flinders Shire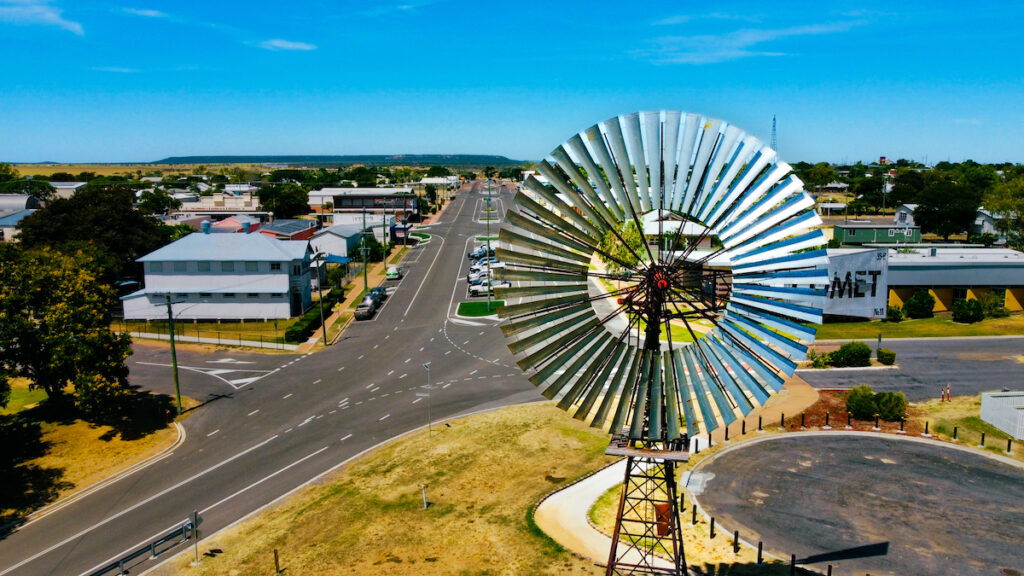 Living in Hughenden has its own unique charm, Bea reckons that she couldn't be happier.
"I love that everyone knows everyone or if you don't know them you know of them," she said, emphasising the close-knit community that makes Hughenden special.
She also noted the relaxed pace of life, where a five-minute drive can take you almost anywhere in town.
"The lovely feel of our town, how friendly the locals are. How our council is improving our town all the time, with over 10kms of cement walking tracks around town, all our new art installations and lots of things in the books for the future," she proudly shared, highlighting the town's growth and development.
Advice for Newcomers
For those considering starting a life in the Flinders Shire, Bea offers some valuable advice; join some clubs or local groups, volunteering is a great way to get to know the community, and never hesitating to ask for help when needed. She encouraged newcomers to embrace the slower pace of life, relishing in the simplicity and warmth of Hughenden and its community.
While the town may not offer all the amenities of larger cities, it compensates with its welcoming atmosphere and its proximity to larger urban centres like Townsville and Charters Towers for those occasional weekend getaways.
Hughenden clearly holds a special place in Bea's heart. Her enthusiasm for Hughenden, her role at the Flinders Discovery Centre, and her commitment to sharing the beauty of Hughenden with others shines brightly, making her an integral part of our community.
If you're planning a trip or swinging by as part of a larger trek make sure you drop by and say 'G'Day' to Bea when you're in town at the Flinders Discovery Centre. 
See you soon!
Back to all News