Ready for a road trip? Escape the city lights and head west we say, as we have a bit going on here in the next month. Come to the big sky country for the perfect camping weather at the moment. Cold nights to snuggle under your swag by a blazing campfire, and sunny days to explore the landscape or take in one of our local events. We have footy action, a country music festival, campdrafts and two racing meets this month to keep you entertained. So take an extra day off and make a long weekend of it.
HUGHENDEN RACES | 16 JULY
The Hughenden Jockey Club Inc runs two-horse race meets each year in May and July. Unfortunately, May was cancelled this year due to the excess rain in the region. We loved the rain and the scenery blossomed because of all the water but it did mean no races in May :(. So, since May we've promised to make our July races extra special to make up for the missed event. The theme for this Race Meet after all the rain is "Gorgeous in Green" so don on your greenery and head to the races.
Gates open at 12 noon with a full race program, bookies on site, licensed bar, food & music until late. There is "Fashions on the Field" for all ages, and children's entertainment. Entry is $10 for adults and $5 for seniors. There is a free courtesy bus running from 11am – 2pm leaving from the Royal Hotel, Allen Terry Caravan Park, Flinders Discovery Centre and the free RV Park (near the showgrounds), with return runs in the afternoon and evening. There is no cash-out on-site so make sure to head to the ATM before going. Our races have attracted people from all over Queensland and beyond since 1884 and picnic races are a huge part of our rural culture.
For more information https://www.facebook.com/Hughenden-Races-106531034769859 or call Karina on 0457020835
Hughenden Country Musical Festival | 22,23,24 July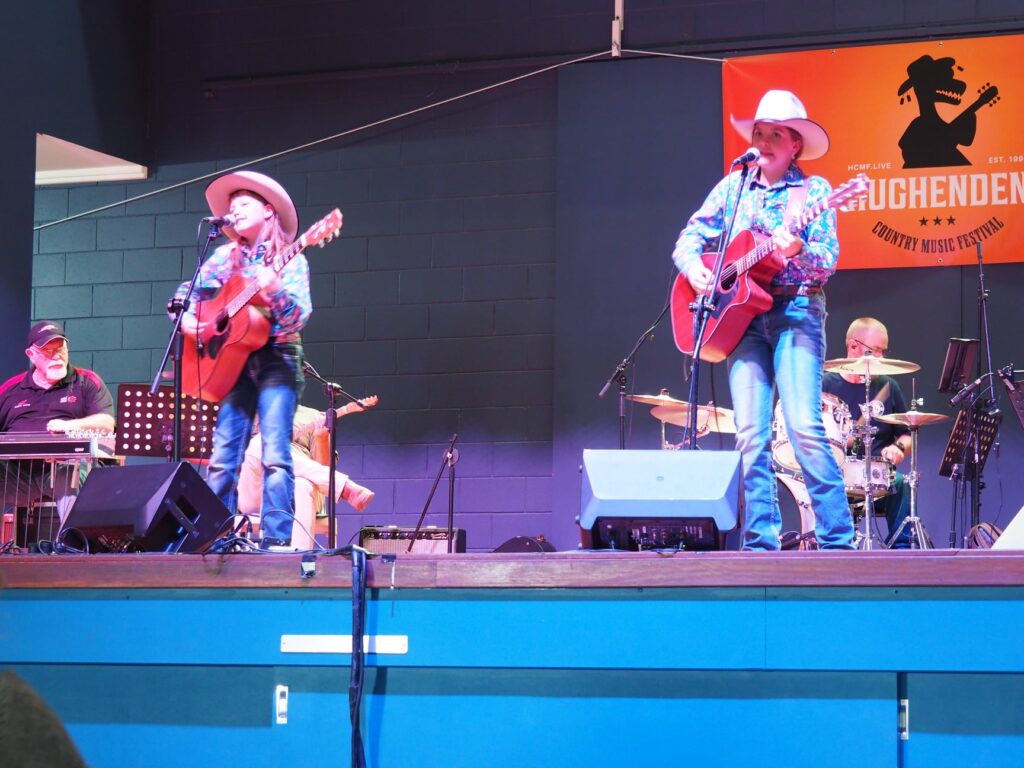 Hughenden Rugby 7's | 29-31July
Our Hughenden Country Music Festival is a little different. More like a talent show and competition than a large-scale music event – the result is a mix of genuine bush entertainment and friendly rivalry. This year's Hughenden Country Music festival is going to be a BIG one. Join us at the Diggers Entertainment Centre on Brodie Street from Friday the 22nd. Enjoy free poetry and performance workshops Friday afternoon and a variety concert in the evening. Saturday we welcome a talent search and then launch into the poet's breakfast on Sunday at 7.30 am. But, the fun won't stop there. We'll continue the festival with another talent search then head into the entertaining finals. Fully catered within the hall with a bar available too. This event promises a little something for everyone.
30 years is a tremendous milestone! So, join us as we celebrate our humble beginnings from being hosted in an iron shed at the Hughenden Showgrounds to the more extravagant Diggers Entertainment Venue.
More information and competition entry is available on the website – https://hughendencountrymusicfestival.com/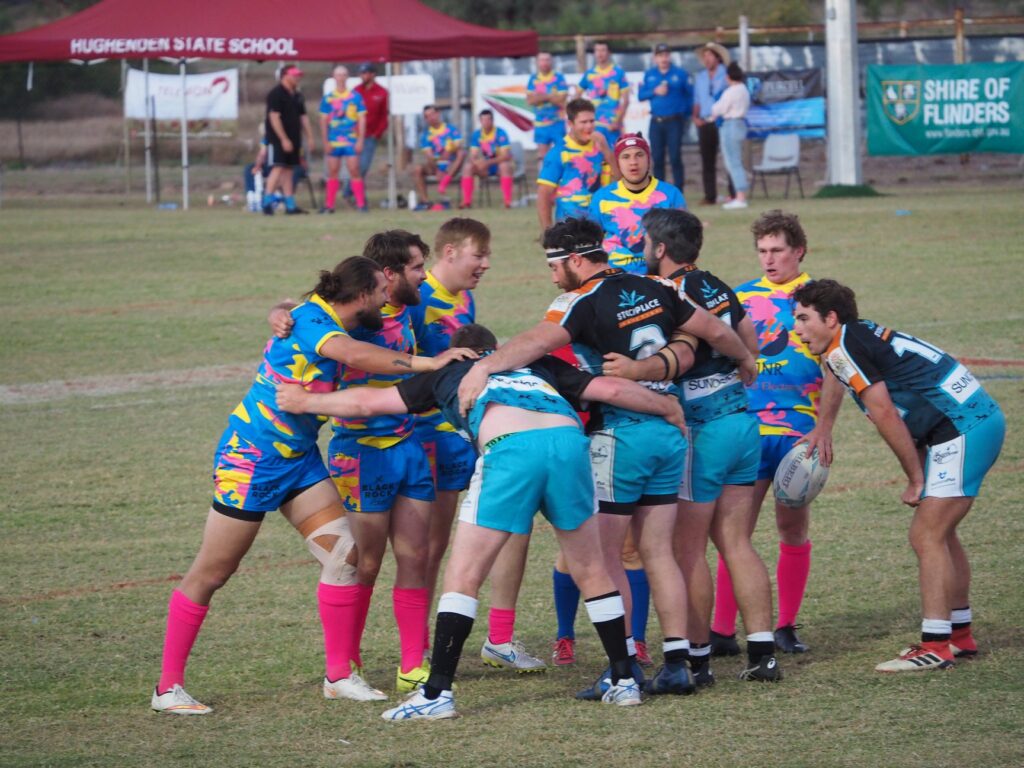 This fast-paced smaller team variant of traditional rugby is every bit as energetic and fun as you can imagine. Whether you're watching from the sidelines or on the field this is a great sport to get behind. With 18 teams registered the action will be non-stop. The weekend kicks off with a Meet & Greet at the Western Hotel at 6pm, with the footy kicking off at 8am at the Flinders Sports Field. There is food available all day, kids entertainment and the evening program includes fireworks, live music by "Mothers Second Choice", and a bar open until late night. This event is free for spectators and camping on site is available.
That sounds like a great way to spend the weekend right?! So, how about it? Head to the Hughenden Rugby 7's website to learn more. https://hughendenrugby7s.com.au/ or download their flyer below;
Prairie Race Day | 13 August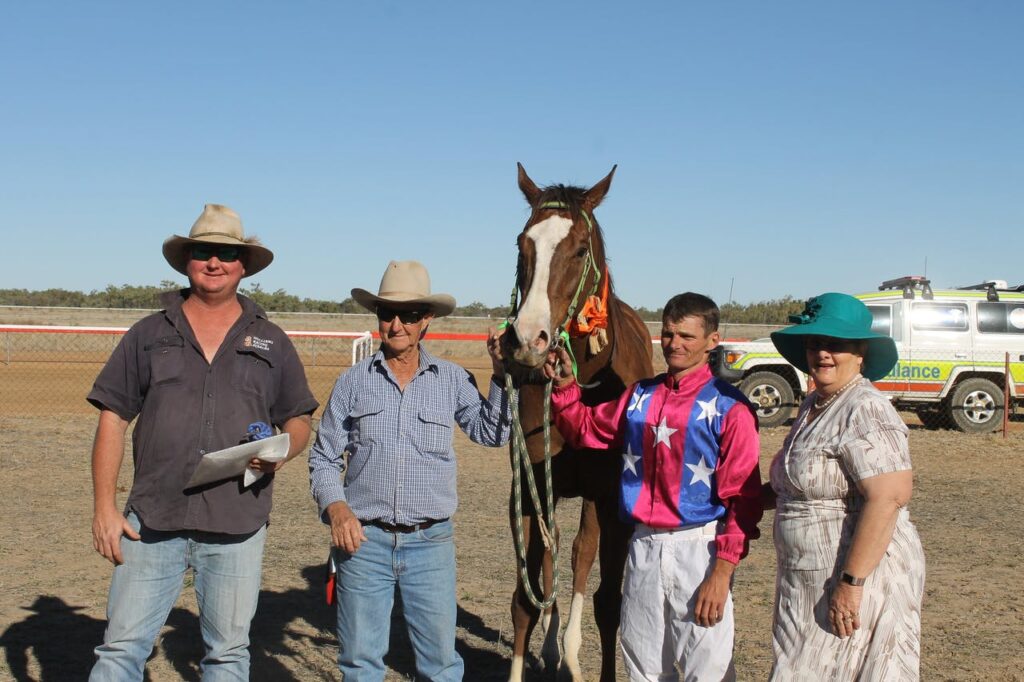 Surrounded by rolling plains of Flinders grass, Prairie is a great town and well worth the visit. Join us on the 13th of August for a full weekend of racing fun. Live music into the night, kids' activities, fashions on the field, auctions and the ever-popular 'Spanner Throw'. That's just an aside from the day of outback thoroughbred racing. There is free camping onsite with hot showers available and a recovery breakfast the next day.
With the iconic Prairie Pub, you can top the weekend off with a Sunday lunch, before hitting the road. Frivolity and bush hospitality at its finest.
For more information available on this year's races make sure to check in on their Facebook page – HERE
Hughenden Campdraft | 26-28 Aug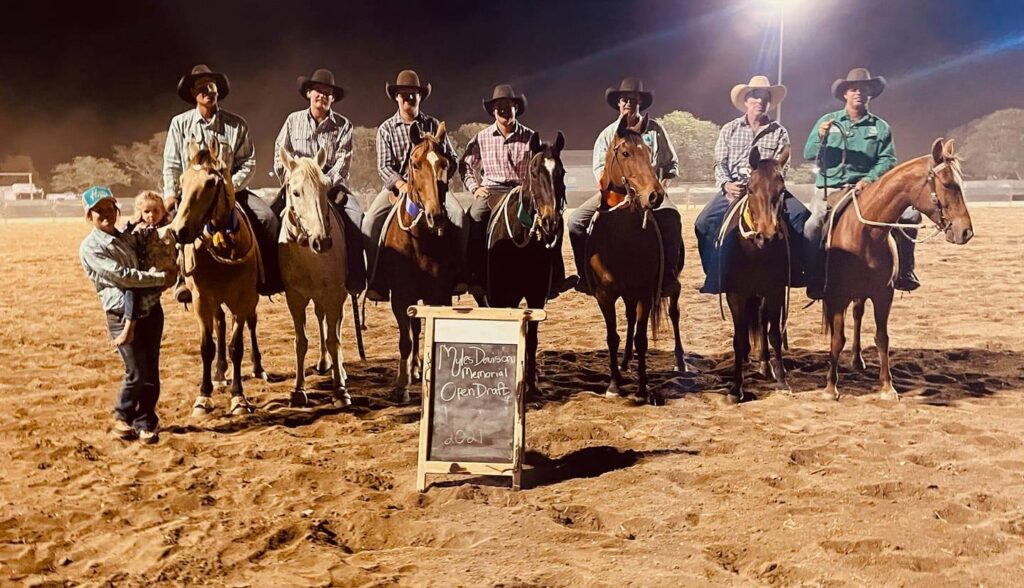 For anyone not familiar with a Campdraft it can be a bit to take in. The sport evolved from very practical places – the concept of separating and penning cattle. It's a method that's still used across Australian cattle stations today. It's not just skilful but also entertaining to watch. The rider's skill is tremendous and requires a supreme connection between horse and rider.
In a Campdraft the rider cuts (selects) a steer or heifer from a larger herd and then herds the beast to the front of the camp (corral or yard). The rider has to turn the beast at least two or three times in front of the judges proving they have control of the animal. The rider then calls for the gate to be opened. Then they have to work the beast in a figure eight across this larger arena by weaving between two far-placed pegs. Once they've completed that part, the rider has to steer the beast through the gate (two pegs placed evenly apart). The beast is almost constantly working against the rider – weaving and sprinting in any direction. The rider has to demonstrate their mastery over the beast as it darts to and fro. Working in unison with the horse sprinting, pacing, bursting and halting. This constant battle is thrilling to watch and amazingly this all happens in under a minute. There are 100 points up for grabs awarded by the judges – the more points the greater the chance of winning.
Confused? If you're new to the sport this video shows a Campdraft example from the Sydney show hopefully ties it all together.
The Hughenden Campdrafters Inc. organises our yearly Campdraft and all are welcome to come and enjoy the fantastic sport whether you're a veteran or simply curious. The Hughenden Campdraft has been a staple in the community for almost 30 years now, bringing together the outback Queensland agricultural community.
Looking for a reason to head out west and enjoy our great outdoors? The events at Hughenden are not just great fun but provide an insight into our easy-going community and rich past. Whether that is a respectful nod of the hat to our cattle farmers, the age-old horse race or the dulcet tones of bush poets as they weave our history into stories Hughenden has something for everyone this time of year. So, how about it? Ready for a trip?
Back to all News