This article originally appeared on Holidays With Kids – https://holidayswithkids.com.au/hughenden-dinosaurs-outback-qld/
Visit Hughenden in Outback QLD for dinosaurs, fossicking, swimming and a unique national park
Fossicking for fossils in Queensland's Flinders Shire is fun for everyone writes Kate Webster.
Millions of years ago, dinosaurs roamed Outback Queensland and marine reptiles dominated a vast inland sea.
Giants like the great muttaburrasaurus and sauropods grazed on lush vegetation, winged bird-like reptiles like pterosaurs dominated the skies and enormous crocodile-like pliosaurs hunted the waters.
Around halfway between Townsville and Mount Isa, the popular tourist drive The Overlanders Way cuts through the Flinders Shire.
Encompassing the townships of Hughenden, Prairie, Torrens Creek and Stamford, Flinders Shire is a hot spot for dinosaur enthusiasts. Here you can learn about dinosaurs that once inhabited this region and then dig your own fossil out of the ground with your bare hands (and maybe a few handy tools).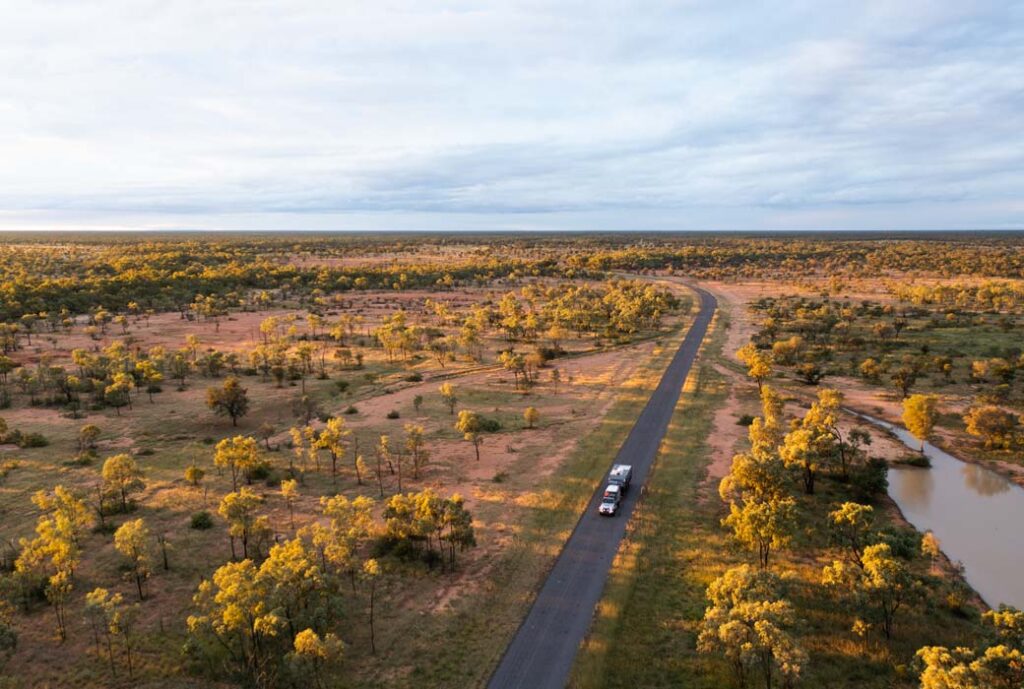 Hughenden highlights
Entering Hughenden will have the kids playing a challenging game of 'I spy' as dinosaur sculptures and displays are everywhere.
Starting at the Flinders Discovery Centre will ignite the kids' interest in dinosaurs as it's home to an amazing exhibition of fossils from around the world and the local area. The star attraction here is 'Hughie', the life-size skeletal replica of a muttaburrasaurus. Although Hughie is believed to be a herbivore, his size is daunting and I imagine he is not something you would want to meet in the dark – or anywhere for that matter.
A walk around town reveals the life-like version, 'Mutt', a full-bodied muttaburrasaurus replica just waiting to have a fun photo with the kids. The fibreglass replica can be found in the middle of Stansfield Street, Hughenden. Muttaburrasaurus grew up to 7 metres long and 2.2 metres tall.
Bring your bikes to explore the 15 kilometres of trails in town. Just a stone's throw from the CBD you'll be at the multiuse Hughenden Recreational Lake, perfect for swimming, watercrafts and fishing.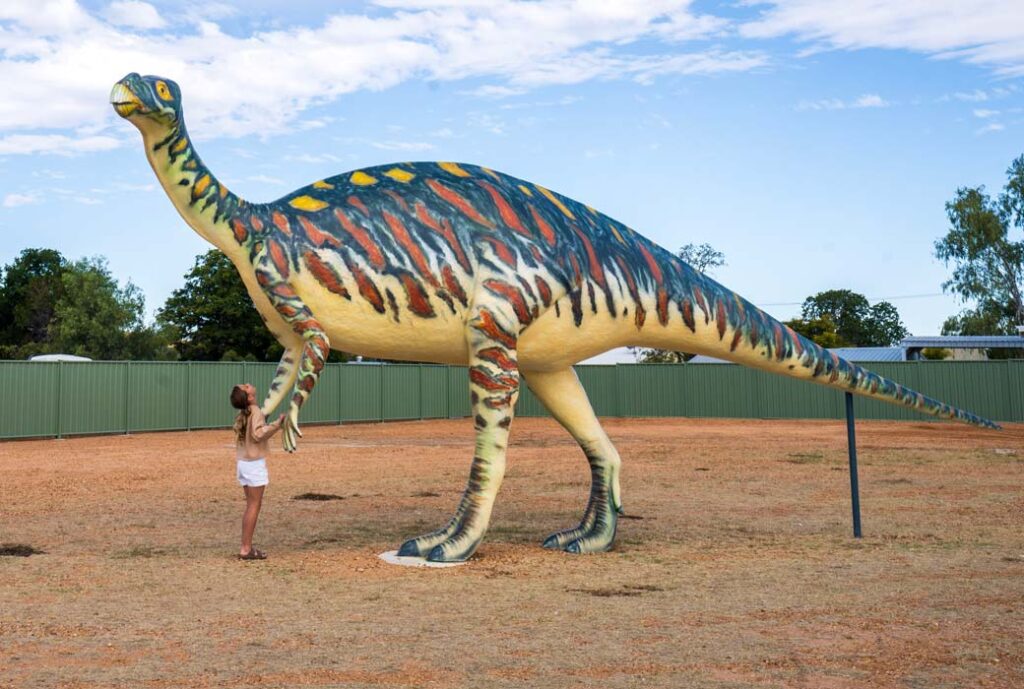 Fossicking in Hughenden
Foregoing the shovel, I use my hands to unearth moonrocks, gypsum crystals and cretaceous fossils.
Sweat drips from my forehead, my fingers start to hurt and my clothes are caked in dust, but I feel like a kid again as I hunt for treasures. This fossicking site near Hughenden showgrounds is free and easily accessible.
There is another free fossicking site is about 16 kilometres out of town. Known as the 'belemnite site', finds here have included everything from fossilised fish, squid and shark teeth to bivalve or giant marine reptiles.
Further afield, hunt for feldspar, better known as moonstone, at Moonstone Hill Regional Park, adjacent to Blackbraes National Park, approximately 170 kilometres from Hughenden.
Where to fossick
You can grab permit information on the region's designated fossicking sites from Flinders Discovery Centre before heading out to do some digging yourself.
Permits are required to go looking for feldspar moonstones, which are valued for their rarity as they differ from more common moonstones. For the ultimate treasure hunt, head to Chudleigh Park Station, 160 kilometres from Hughenden, to search for peridot gemstones. Again, you will need to get a permit.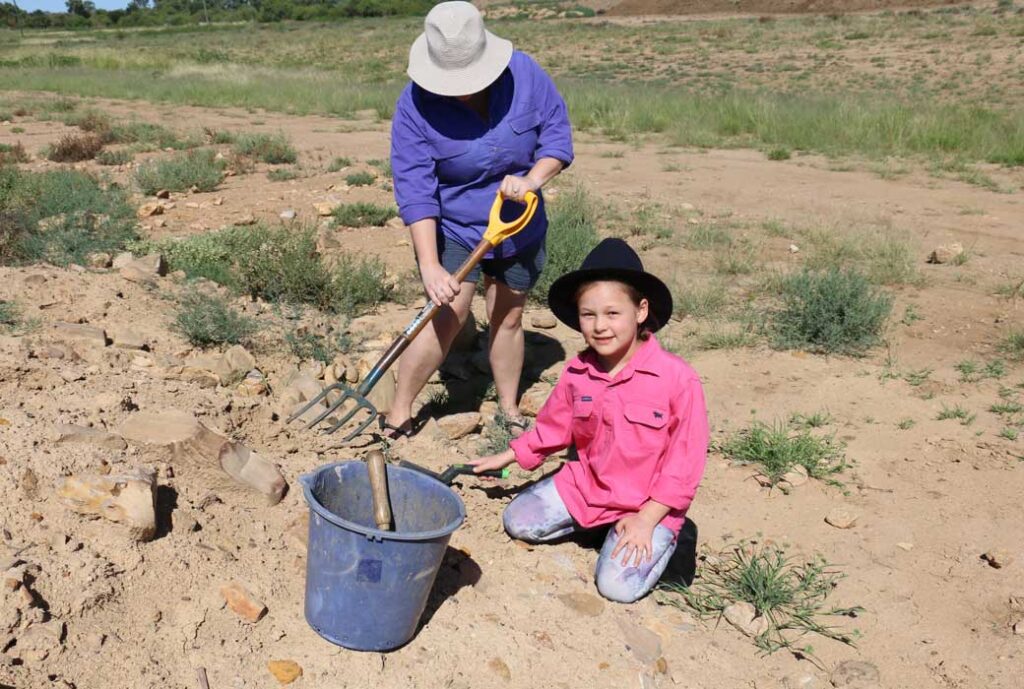 Tips you will dig
The ideal time for fossicking is April to September to avoid high temperatures and potential rainfall.
Wear sunscreen and hats and carry water as fortune hunting for bones and fossils is thirsty work.
Read all safety signs carefully as each area has different rules.
Check in with local visitor information centres for maps and any permits you need.
Take your own tools, such as a spade and hammer to break up the dirt (your hands will thank you for it).
What you find, you can keep, but if you stumble across the next big dinosaur discovery be sure to report it at the visitor information centre.
Check out the Australian Dinosaur Trail for more dinosaur experiences.
Hughenden Lake
The sheltered sandy beach at Hughenden Lake is the best place to wash off the sweat and dust from a day of fossicking. The 900-metre long lake is also used by boaters, water skiers, rowers and kayakers. It has picnic and barbeque facilities.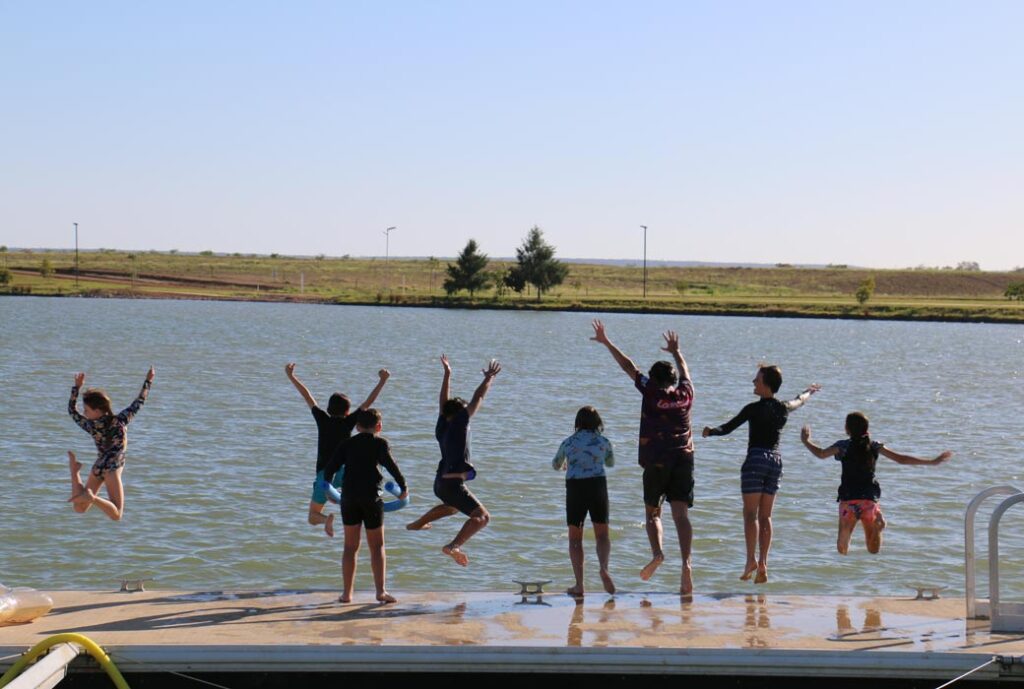 Keep reading:
Prairie Races
The annual Prairie Races bring a rush of excitement to Hughenden each August. A family-friendly event, families can take part in a weekend of country racing fun. There are kids' activities, live music, entertainment and fashion on the field for all ages.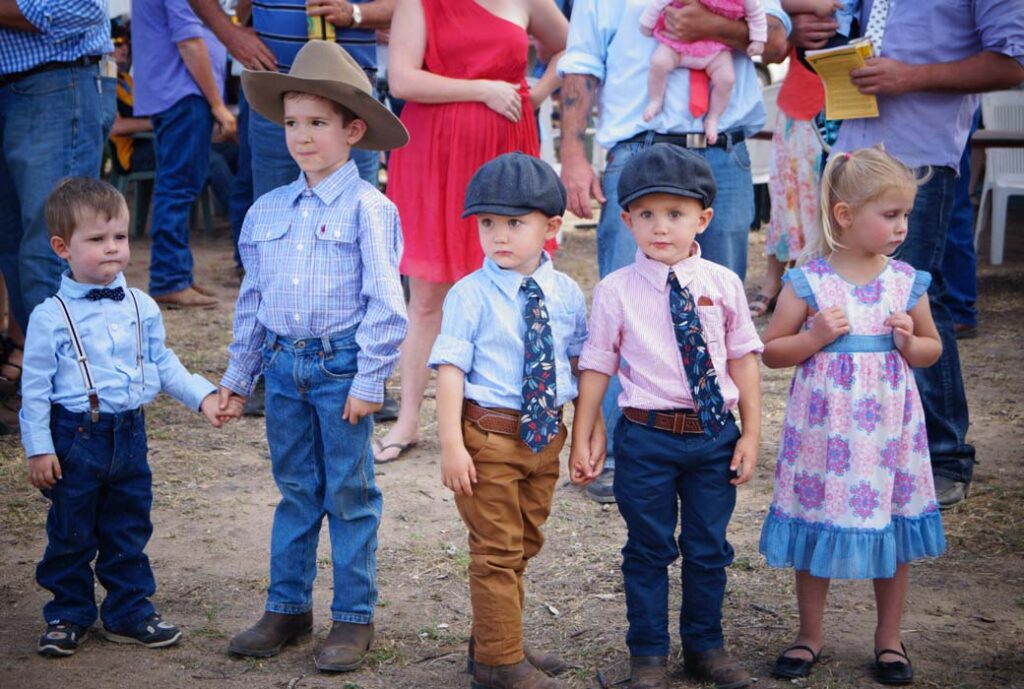 Porcupine Gorge National Park
The stunning Porcupine Gorge National Park has towering sandstone cliffs, lush vegetation, and flowing creeks. Porcupine Gorge was formed over 500 million years.
The 2.4-kilometres Porcupine Gorge walk takes around 90 minutes to complete and takes you down to the bottom of the gorge. Here you can find a number of waterholes that are perfect for a dip. Keep an ear and eye out for birds, wallaroos and red kangaroos. Or walk to the Pyramid lookout to see a unique geological Pyramid-shaped monolith formed by the flowing creek.
The Yirendalipeople are the traditional owners of Porcupine Gorge National Park. We pay our respects to Elders past, present and emerging. The gorge is one hour north of Hughenden.
Stay: Pyramid camping area in the national park has 22 sites and basic facilities.
The best things to do in Hughenden with kids
Flinders Discovery Centre
Get a photo with 'Mutt', a life-sized muttaburrasaurus
Get permit information and fossicking site maps from Flinders Discovery Centre
Fossick for free at the belemnite site
Bring your bikes to explore 15 kilometres of trails in town
Swim in Hughenden Lake
Grab a burger from FJ Holdens café, an old school-style café full of Holden and Elvis memorabilia
Visit Porcupine Gorge National Park
See expansive views of outback Queensland views from Mt Walker Lookout
Spot the Hughenden Water Tank Art on Alyss Street
Flinders River eco trail
Basalt Byways tourist drive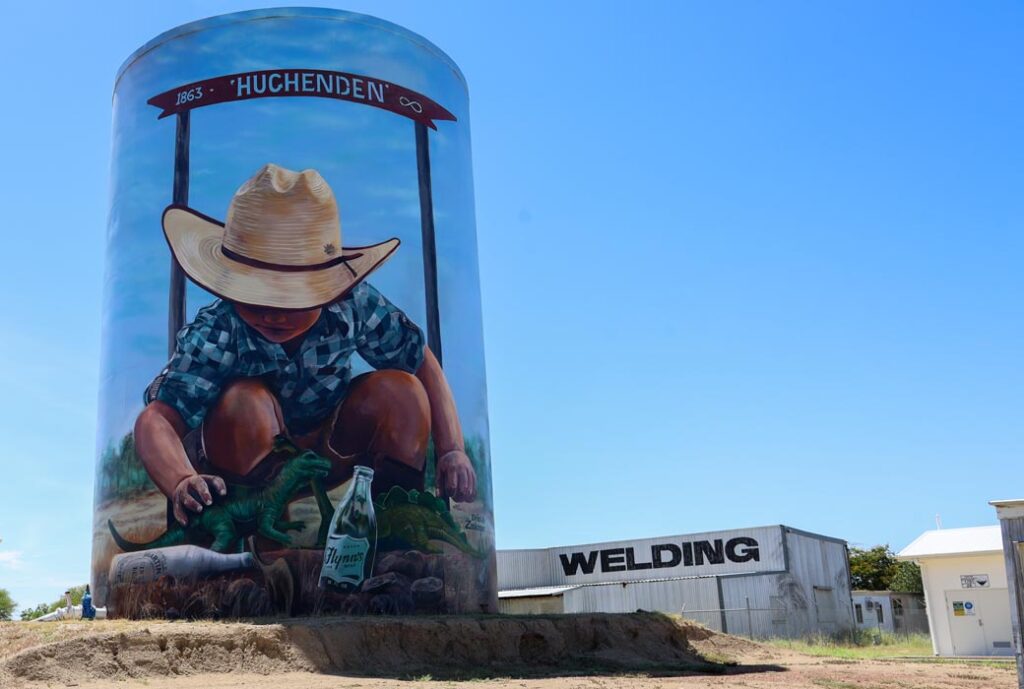 Best Hughenden accommodation for families
Allan Terry Caravan Park
Allan Terry Caravan Park has 12 cabins and 46 powered and 6 unpowered campsites. The park is pet friendly on campsites and allowed on the patio of the cabins but not inside. Pets must be on a leash at all times. Find it at 2 Resolution St, Hughenden QLD.
The Royal Hotel Hughenden
The Royal Hotel has family rooms right in the heart of town. Families love the swimming pool, BBQ area, laundry, and two outdoor decks for entertaining. The fully licensed bar and restaurant is open for breakfast, lunch and dinner seven days a week.
Airbnb
Hughenden has four local Airbnb's in the region ranging from a farm stay at Clothes Peg Station to 3 houses in Hughenden – Mowbray Street Cottage, The Town House or Hughenden Guest House.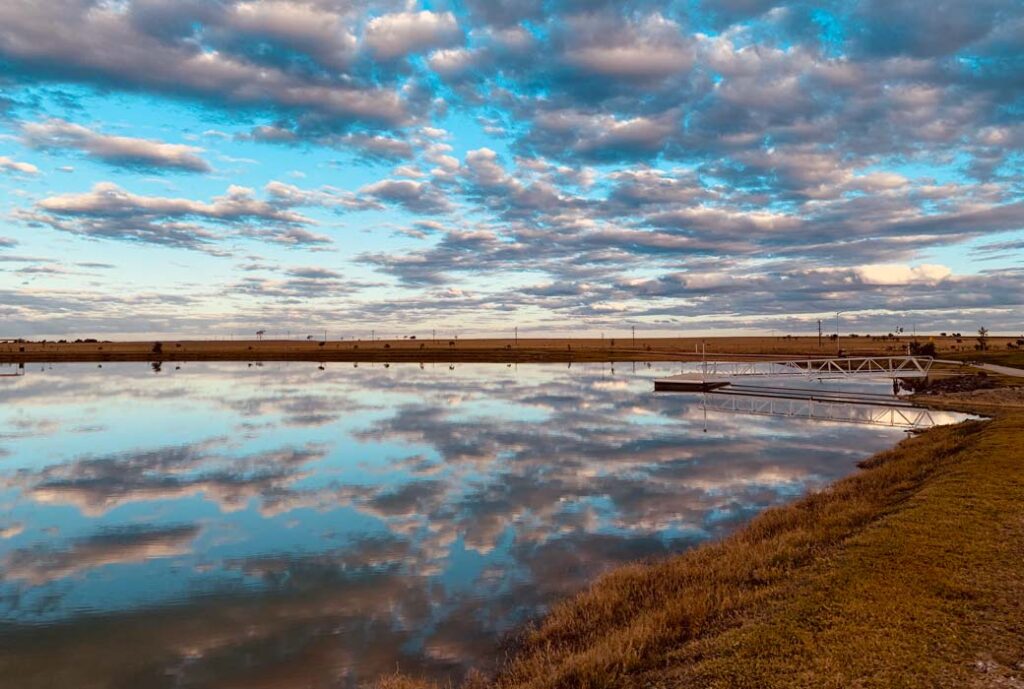 This article was produced in partnership with Visit Hughenden and is a Holidays with Kids digital exclusive
Back to all News