At Hughenden, we're proud of our Discovery Centre, our Town Tour, Sunset Tour and our stunning Porcupine Gorge. The Discovery Centre is the go-to place for travellers and Porcupine Gorge is an absolute MUST – this year we're extra proud. Why? Because this year Porcupine Gorge and the Flinders Discovery Centre have each been awarded TripAdvisor's 2022 Travellers Choice Awards. It's made possible by your amazing reviews and our friendly team. If you have visited us yet make sure you pop in, say G'day and take a tour.
What are the Travelers' Choice awards?
The Travelers' Choice awards are given to travellers' favourite destinations and experiences. The award is based on the reviews and opinions collected from travellers from around the world on Tripadvisor over a 12-month period – whether that's a hotel, Discovery Centre, activity in the area and more.
Tripadvisor's awards fall into two levels: Best of the Best and Travelers' Choice.
Best of the Best is a significant accolade while Travellers' Choice recognizes businesses that earn consistently great reviews. Travellers' Choice award-winners are among the top 10% of listings on Tripadvisor. The award is given to select accommodations, attractions and restaurants that consistently provide an excellent level of hospitality or exceed the expectations of travellers. This year Porcupine Gorge and our Discovery Centre did just that.
How are the winners selected?
"Travellers' Choice winners are determined based on the quality and quantity of traveller reviews and ratings posted on Tripadvisor over a 12-month period, as well as an additional editorial process."
Each year TripAdvisor calculates the winners by the reviews and opinions collected from travellers from the millions posted each year. For us it means that of the thousands of travellers' that have passed through the Discovery Centre or visited Porcupine Gorge they left great reviews. A huge THANK YOU to all the amazing people that visited and took the time!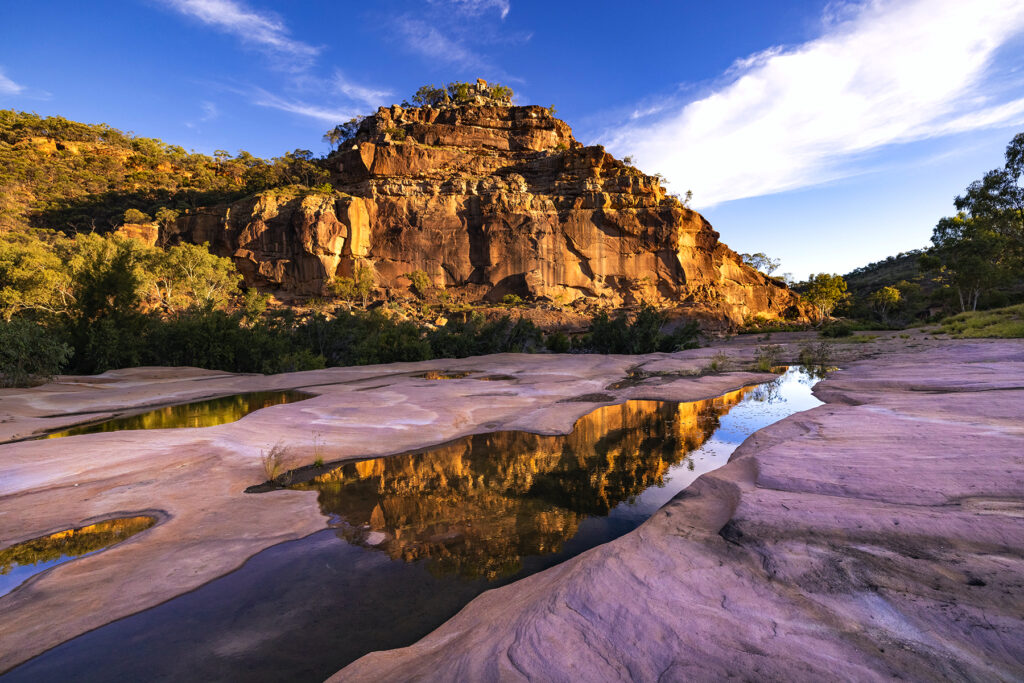 To receive the award the Porcupine Gorge and the Flinders Discovery Centre had to;
Maintain very good and excellent reviews (4 out of 5 stars), currently at 4.5/5 – Check
Receive a minimum number of reviews per year – Check
Have been on TripAdvisor for at least one year – Check
In town? Make sure you say G'Day.
If you are visiting our region you'll find the best advice and the friendliest team at the Flinders Discovery Centre. So, whether you're there to learn about the must-do activities in the region, want a yarn to learn 'what's good', see our amazing fossil collection and museum. Or, wander through Porcupine Gorge and visit Pyramid Rock you'll be well rewarded.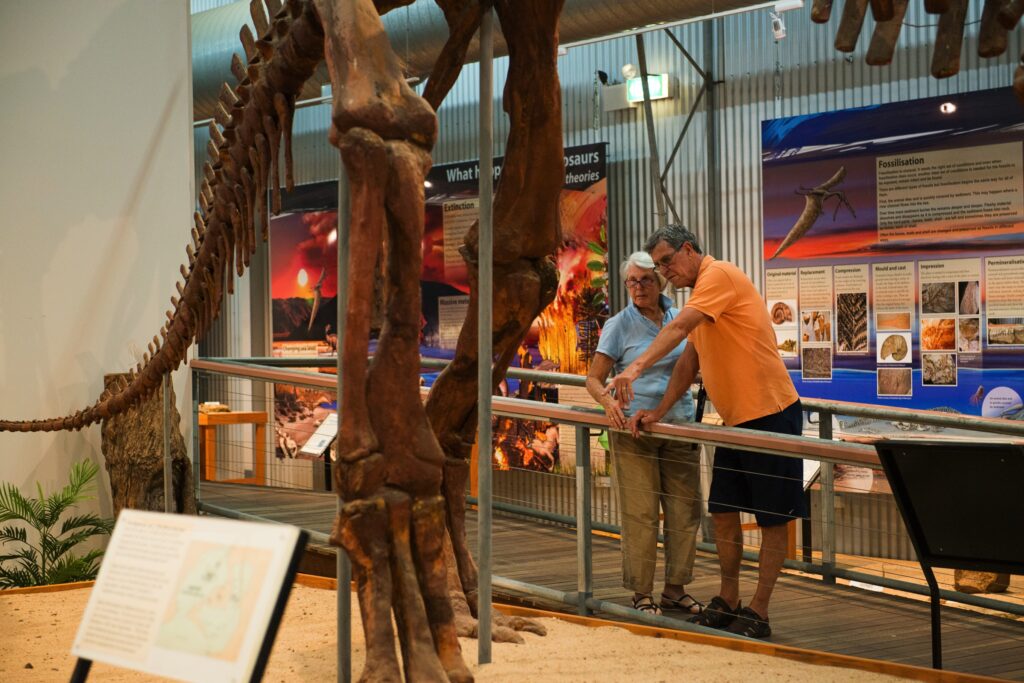 If you're planning a trip or in town and looking for the best source of information and things to do, the Flinders Discovery Centre is definitely the place for you. Come say G'day to our friendly staff who are passionate about our region and look forward to meeting you.
You can find the centre at 37 Gray Street, Hughenden. We are an Accredited Visitor Information Centre with a few surprises coming in 2023. We are about to get a whole lot bigger. Make sure you keep up to date with all the news as we expand with new displays, a café and more retail space.
You can learn more about the centre – HERE
If you're keen to see Porcupine Gorge you can learn more – HERE
See you soon
The 'Hughie' team.
Back to all News