We feel lucky to have four National Parks and one reserve in our backyard. Plenty of space for getaways, camping under the stars and exploring the ancient landscapes in our region. Each area offers up different ecosystems, each with its own unique flora and fauna, including sandstones bluffs and gorges, basalt ridges, high desert country and gulf plains. Our National Parks and Reserves are not for the faint hearted though; you will need to be prepared for breathtaking views and great hiking.
Porcupine Gorge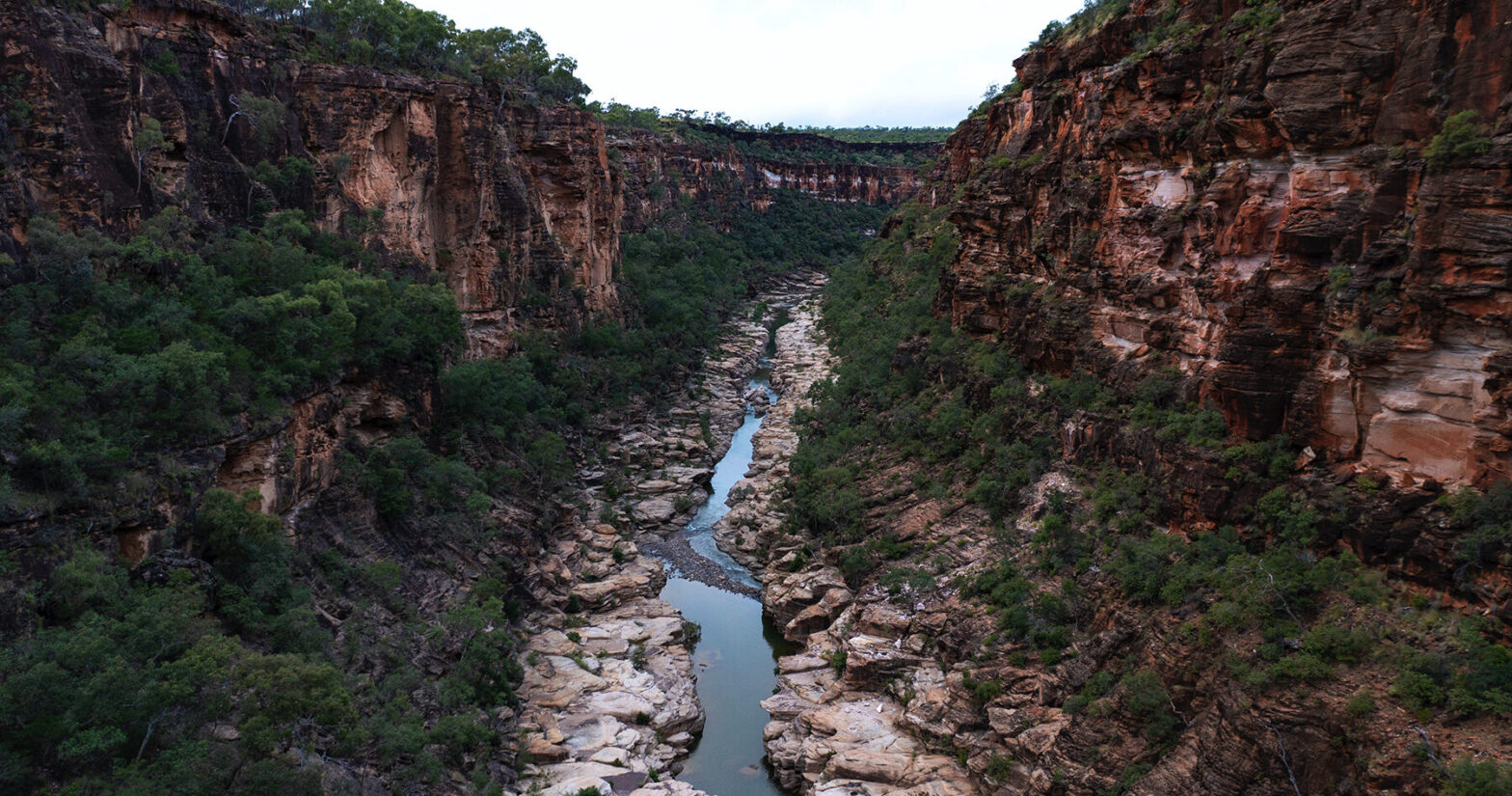 If you're into geology, you can't go past Porcupine Gorge. It is one of the few places in the State where the creek has chiselled through the rock 120 meters deep to expose 150 million years of geological history. Where else can you hike back in time, a million years every meter you descend. Even if you're not into geology, you will appreciate the different layers of rock formation and rainbow of sandstone colours.
The drive out to Porcupine Gorge from Hughenden is easily accessible and is bitumen all the way.  Sixty kilometres north of Hughenden, the first stop is the Porcupine Gorge Look-out. From the lookout, you can see the creek running leagues below, the same creek which has caved the gorge – looking down you can get a sense of the timelessness of the gorge. Once you've taken in the views, felt your head reel from the top of the escarpment and taken a few holiday snaps, head to the Pyramid Camping Day Use Area.
This area has a parking area, along with toilets and shaded picnic shelters. There is no water on site so make sure to bring your own, particularly if you are planning on doing some hiking. The hike down into the gorge is 1.2km each way or 580 steps. Once in the gorge, explore the creek and head to the Pyramid monolith, as there is a fresh spring fed waterhole here. You might want to go for a dip before the hike back up. If you and stairs don't mix, there is also a 2.5km round trip walk along the rim which leaves from a track near campsite 12.  
If you think this place is as special as we do, you might want to stay a night or two to do some extended hiking along the gorge floor. Be sure to book a site early, as there is only 8 caravan and 14 tent sites in total and these sites book out quickly in the winter months.
Porcupine Gorge was recently awarded a 2022 travellers choice award after receiving a plethora of high reviews so you really don't have to take our word for it.
Moorrinya National Park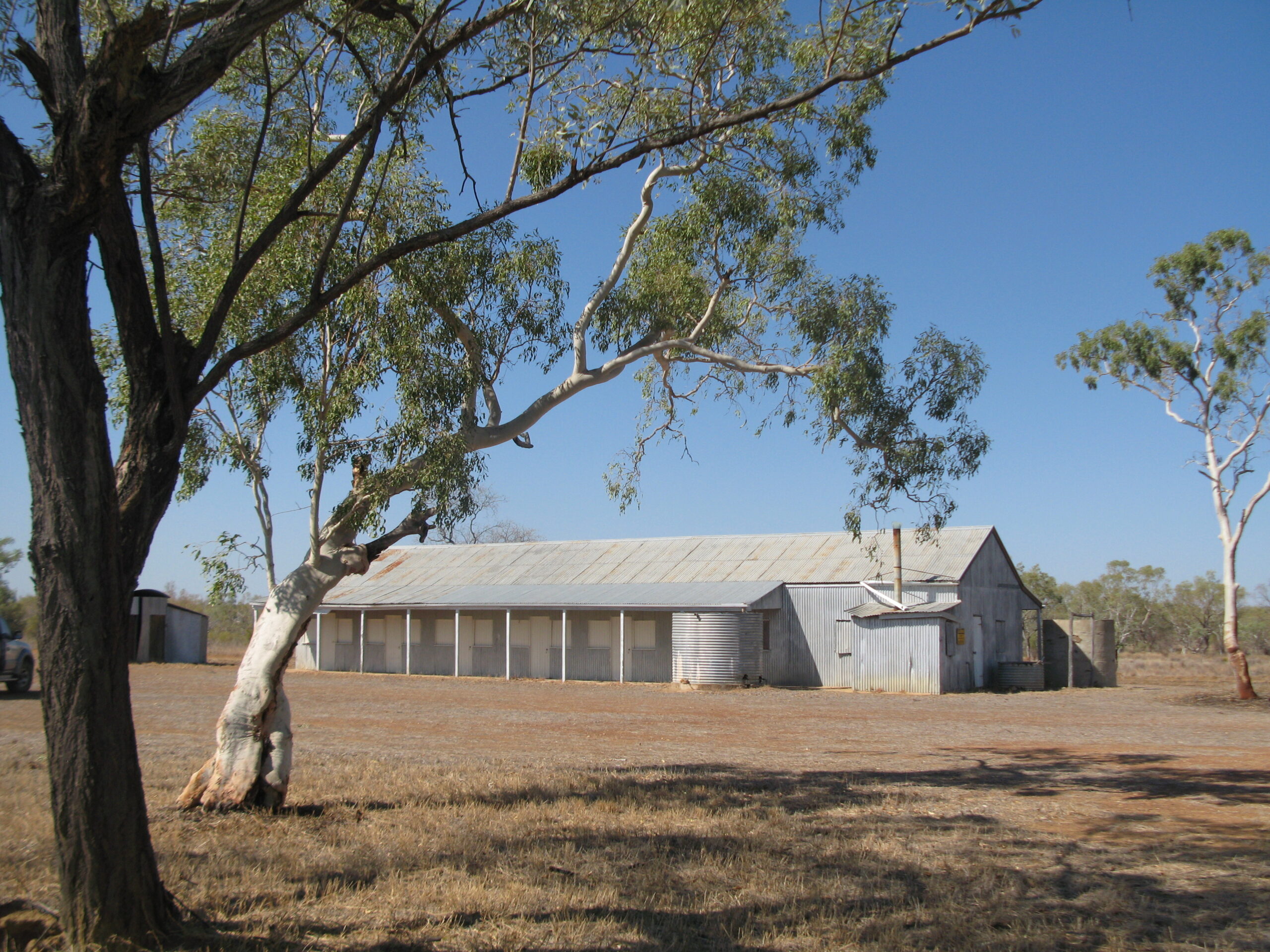 Spanning a mammoth 32,607ha, Moorrinya National Park is located in the heart of the Desert Uplands. Moorrinya protects 18 vegetation communities in the Lake Eyre Basin. The park typically consists of dry flat plains crisscrossed by watercourses and covered in open eucalypt, paperbark & acacia woodlands and grasslands.
Moorrinya National Park was once grazing land for sheep and was known as Shirley Station. In the late 1970s, cattle replaced sheep and grazing continued until the park was established in 1993. You can still see the remnants of the original 1940s-built sheep station – a reminder of the hardworking spirit of the people who built a life in this remote part of Queensland.
Today the park is a refuge for some of Australia's most iconic fauna. Such as; kangaroos, koalas, emus and wedge-tailed eagles, as well as threatened species including the square-tailed kite and squatter pigeon and Julia Creek dunnart.
If birdwatching is your thing or you're looking for solitude this is the place for you. Camping is available in a remote undeveloped setting – allowing you to get in touch with your own outback spirit as you take in the Milky Way and snuggle by the campfire after a long day of sightseeing.
White Mountains National Park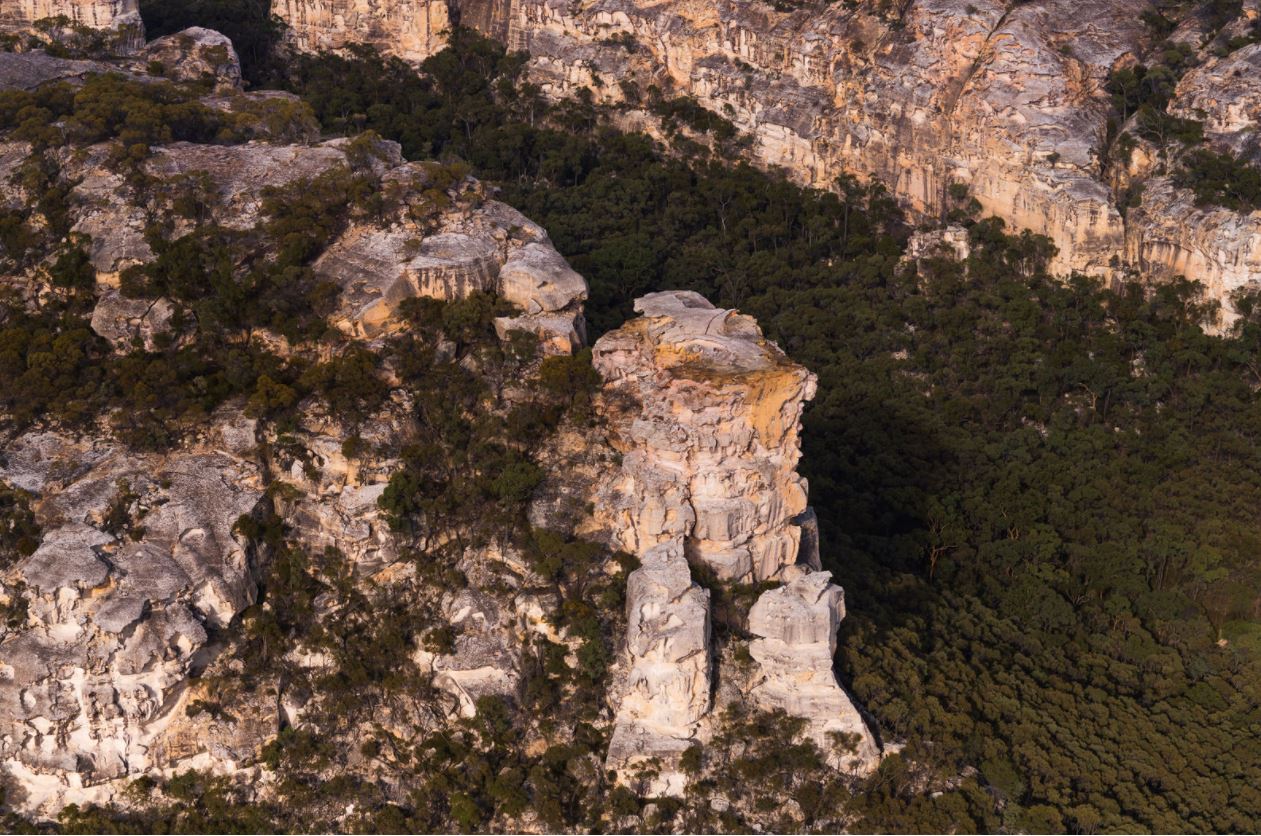 White Mountains National Park covers a tremendous 112,000ha of rugged wilderness. The park gets its name from the incredible white sandstone bluffs and gorges that are best taken in from the air. Home to many diverse plants and animals the park protects 14 different ecosystems in the Desert Uplands bioregion, making it one of inland Queensland's most botanically diverse parks. For much of the year, the park is a vast dry and rugged landscape but visitors coming in the wet season will be rewarded as the park comes to life in an abundance of colour as wildflowers pop dazzlingly to life. Expect to see swathes of Lancewood forests, open woodlands, laterite pastures, heathlands and spinifex grasslands as well as a myriad of unique wildlife, white sandstone outcrops, sand dunes and sandy flats in the Canns Camp area. 
Headwaters of three major water catchments exist within the park with rainfall collected in the park heading North to the Gulf Carpentaria, East into the Burdekin River or West, the water of which will eventually make its way to Lake Eyre. The White Mountains National Park is a significant contributor to filling the Great Artesian Basin.
There's something truly magical about White Mountains National park. Admittedly it's best seen by air and if you're interested Fox Helicopters do run flights over the National Park which we can't recommend highly enough.
Blackbraes National Park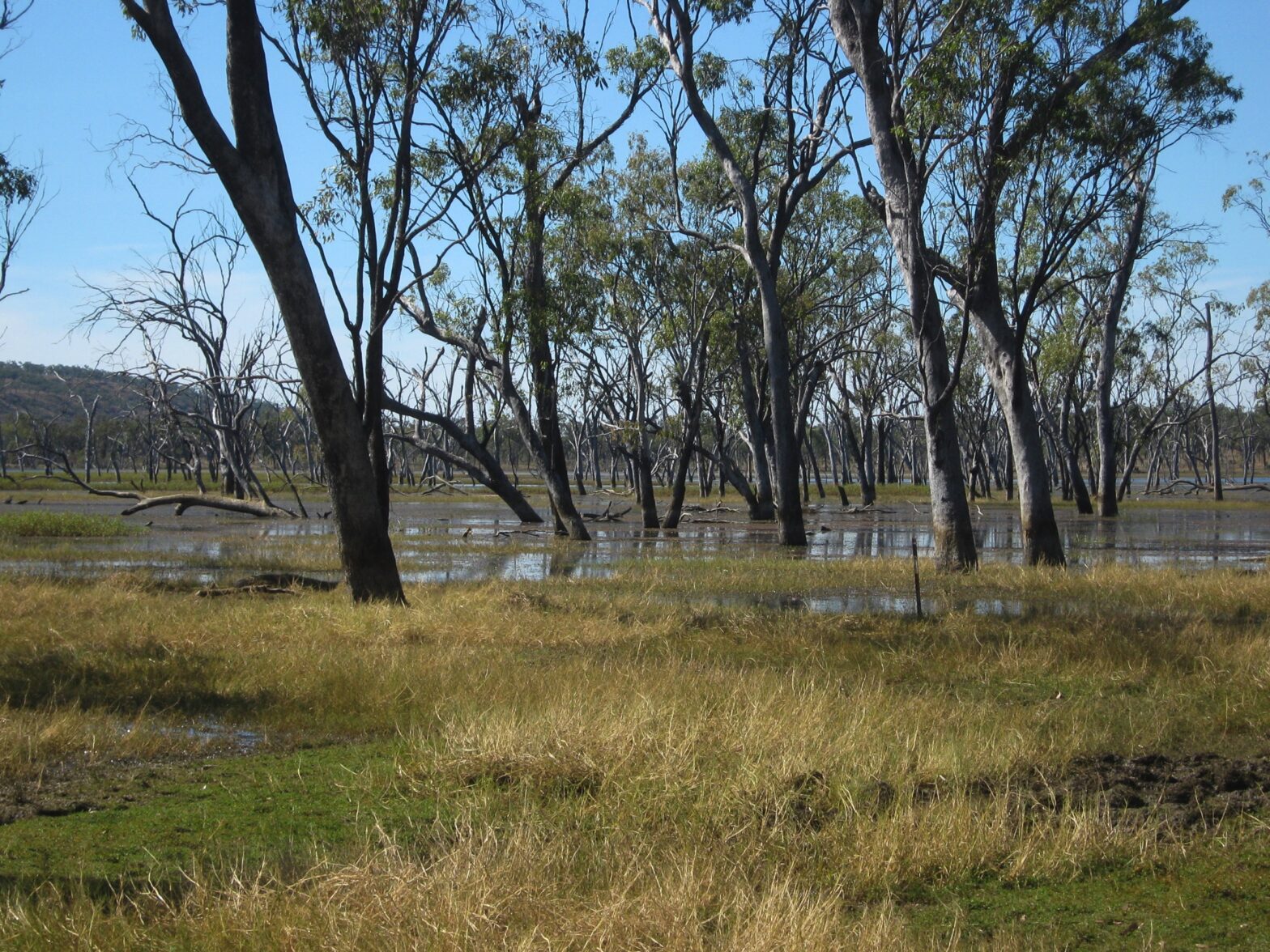 Blackbraes National Park covers around 52,000ha at an elevation of 850m. At such an elevation visitors can expect a slightly cooler and wetter climate. The National Park straddles two bioregions – the Einasleigh Uplands and Gulf Plains. Visitors to Blackbraes can expect to see undulating hills basalt & outcrops, black soil plains, seasonal swamps and a myriad of fauna and birdlife.
The National Park is also home to two resource reserves – Moonstone Hill and Kennedy Road Gravel. Moonstone Hill Resources Reserve is a popular forking site for quality feldspar called moonstone. The stones emit a silvery-white to a blue colour when turned in certain directions. If you're keen to do some fossicking in the reserve please remember that it will require a licence.
Kooroorinya Falls Nature Reserve
Kooroorinya Falls is one of Hughenden's best-kept secrets. Located on private property, 54km south of Prairie on the Prairie-Muttaburra Road.
The falls are a natural waterhole with high rock walls on one side and sandy, shaded banks on the other. Visitors are invited to come for a swim, go fishing, birdwatching or simply take a walk and relax. During the wetter months, the falls come alive, cascading over a spectacular gorge the sights of which is jaw-dropping. After the rains, a chain of permanent billabongs remains which are used by travellers and locals alike as swimming holes, a place to fish or something more relaxing – like a good book and a picnic. It's also worth mentioning that bird watchers and wildlife lovers will be well rewarded, so make sure to bring your camera.  
It is important to check road conditions before travelling during wet weather and to always carry plenty of water.
Oh, you might notice that while camping at the reserve, a full scale racetrack, grandstand and sheds. This is because Kooroorinya Reserve plays host to one of the oldest picnic races in Northwest Queensland. Every May the grounds place host to one of the oldest and last grass-fed picnic race meets in North West Queensland. Now in its 106th year, Kooroorinya comes alive every May for three days of racing and revelry, with horse racing, live music, fashions of the field, novelty races, and plenty of food.
Visit and Be Rewarded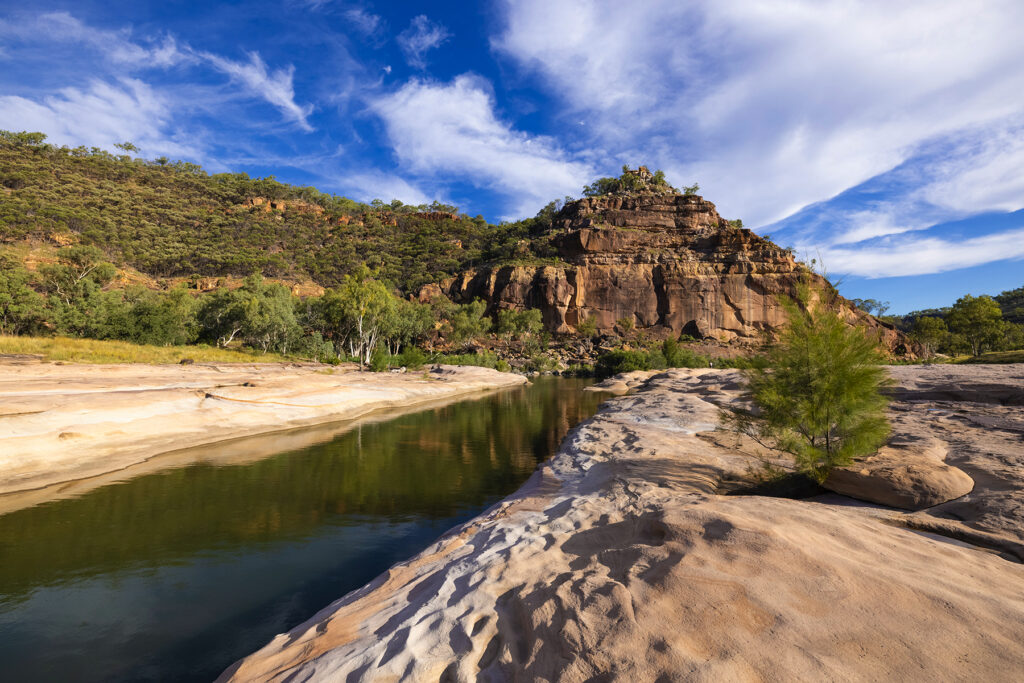 Our expanse of sweeping plains and bright blue endless sky is home to four national parks. Each one showcases a unique biodiversity and a snapshot of the land's ancient history. Each National Park reveals something beautiful and wondrous to anyone who makes the effort. Our national parks are absolutely worth discovering, if you haven't been lately the below are certainly worth the trek to Hughenden.
Further reading and sources
https://parks.des.qld.gov.au/parks/porcupine-gorge/about
https://parks.des.qld.gov.au/parks/moorriny/about
https://parks.des.qld.gov.au/parks/moorrinya/about
https://parks.des.qld.gov.au/parks/blackbraes/about
https://www.outbackqueensland.com.au/attractions/kooroorinya-falls-nature-reserve/
Back to all News