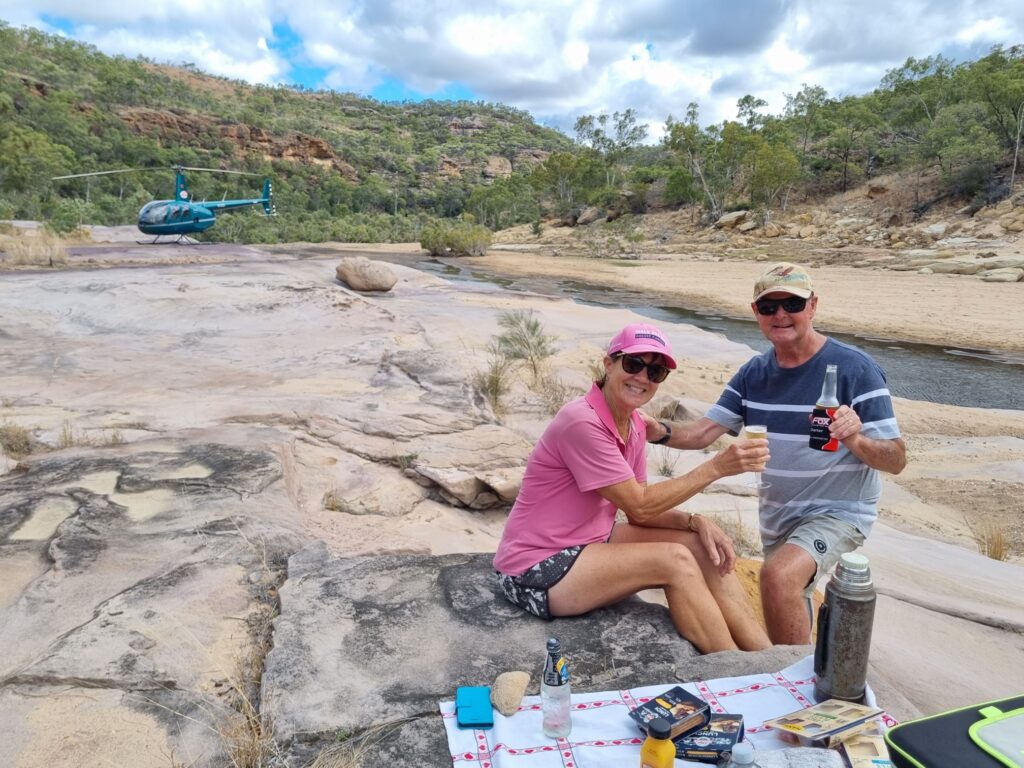 Discover the awe-inspiring Hughenden region with Fox Helicopters. Soar above Porcupine Gorge's majestic sandstone cliffs or explore the tranquil White Mountains. Marvel at the geological wonders and capture stunning aerial views as your knowledgeable pilot provides expert commentary, enriching your journey with the region's incredible history. Uncover the beauty and grandeur of this pristine wilderness, creating unforgettable memories. Let Fox Helicopters take you on a thrilling adventure, where nature's artistry unfolds before your eyes.
Porcupine Gorge

Departing from Hughenden Airport, this scenic flight takes guests over the magnificent Porcupine Gorge National Park, one of the most spectacular natural attractions in the region.
Towering sandstone cliffs and lush vine-forest fringing Porcupine Creek provide a striking contrast with surrounding flat plains. Porcupine Gorge is an impressive canyon that has been carved into the landscape by the eroding action of Porcupine Creek, revealing strata of sedimentary rocks spanning hundreds of millions of years. In the wider section of the gorge, the creek has also created the Pyramid, an isolated monolith of multi-colored sandstone rising from the floor of the gorge, shaped as its name suggests.
Porcupine Gorge is not just a feast for the eyes; it's also a great place for viewing wildlife, especially birds. Explore the sculptured sandstone and deep pools of the gorge floor along the 2.4 kilometer return track. Enjoy the bird calls and look out for wallaroos and red kangaroos. The short walk to the lookout is well worth the effort for the scenic views over the gorge.
For those who want to extend their stay in the outback, set up camp in the camping area and enjoy the solitude of the surrounding wilderness. And when you're ready to take to the skies again, Fox Helicopters will be there to whisk you off on another unforgettable adventure. So what are you waiting for? Book your scenic flight today and experience the beauty of Porcupine Gorge National Park like never before!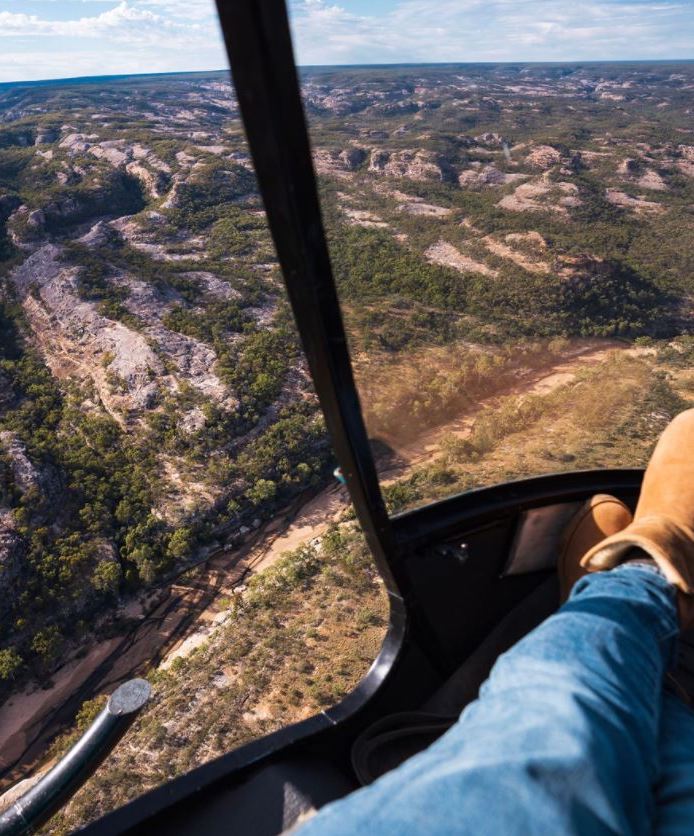 White Mountains

Take a scenic flight over the largely undiscovered White Mountains National Park, a true hidden gem that can only truly be seen from above.
Discover the spectacular white sandstone bluffs and gorges, brilliant wildflowers, and exceptionally diverse habitats that make this park truly unique. Home to lancewood forests, open woodlands, spinifex grasslands, and sand dunes, the park covers 112,000 hectares and protects 14 different ecosystems in the Desert Uplands bioregion.
This makes it one of inland Queensland's most botanically diverse parks, with brilliant wildflowers and a host of animals found throughout. And in winter, the park comes to life with colourful displays of wildflowers that are truly a sight to behold.
Water flows through the park from the headwaters of three major catchments, eventually making its way through channel country to Lake Eyre. This creates a beautiful and dynamic landscape that is best appreciated from the air.